Acumen's Q3 2016 Market Insights Commentary

October 18, 2016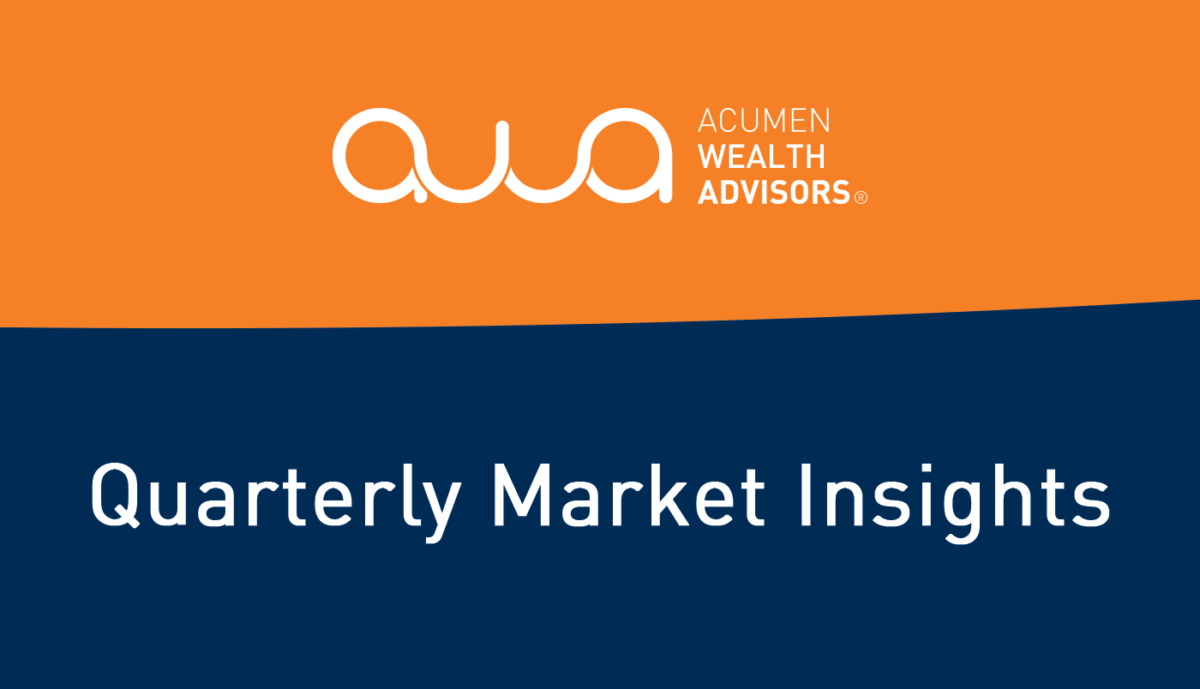 Welcome to my first contribution to Acumen Wealth Advisors' Market Insights. Our team is growing and our firm is excited about our recently completed move. We look forward to you joining us at our new location! We continue integrating robust new technologies to efficiently provide resources to our team and our clients. Among these new technologies is enhanced portfolio reporting and new conferencing options allowing us to better serve our clients throughout the country.
Technology also helps me analyze and communicate market events. The equity markets began traveling upward in July. This move surprised many investors as the general consensus was Brexit would have a big negative impact on equities. July and August also had very little volatility and were relatively calm. The last month of the quarter was unlike the first two although we saw some very sharp pullbacks as stocks tried to find direction.
Our firm has been watching the volatility and discussing some of the challenges faced in our markets. What is behind the very recent market swings? Quite simply, the market doesn't like uncertainty. The AWA portfolio management committee has coined the term "the 3 Es" to describe the primary sources of this uncertainty. "The 3 Es" represent Elections, Energy, and Easing.
Elections – This election leaves much to be desired in terms of substantive policy discussions and overall maturity. Our team must look through the politics and make a market observation to determine what effect the upcoming election could have on client portfolios. We've noticed markets tend to increase when Clinton leads the polls and decreases when Trump leads. Perhaps the market moves are not a nod to a candidate but rather reinforcement of the idea of a divided government; a Republican Congress and a Democratic President will not bring about dramatic changes. Our committee has not and does not expect to make any portfolio changes based on this election cycle.
Energy – Energy volatility has been extreme. Trading may mean large price swings on a daily basis. But, long term, energy prices are mostly affected by the basic economic principle of supply and demand. The end of the summer driving season brings a decreased demand. Lack of production cuts gives us an increased supply. Decreased demand and increased supply lead to lower prices. Why is this condition not favorable for the market as consumers spend less at the pump? It is attributable to what the consumer is choosing to do with their increased cash flow; they are saving rather than spending. The adjustments in behavior from the Great Recession are generational and impactful. In fact, personal consumption represents 70% of GDP making it the engine driving the economy (bea.gov).
Easing – Most of us have been asking "when will we see the Fed begin taking steps towards the normalization of interest rates?" The Fed has been very slow to bring up rates. As economic data points change, so does the prediction. Is this economy strong enough to withstand higher rates? We are in the camp of 'lower for longer' which has led to our longer duration bond portfolios and an overweight to dividend paying stocks. This is not new to our firm. People are asking about the current "dividend trade." For us, it is not a trade….it's a philosophy.
Acumen Wealth Advisors strives to monitor economic and market conditions to position client portfolios in growth opportunities yet mitigate risk where possible. Our goal is to manage and minimize risk in your portfolio. We continue to search for opportunities in market volatility. If you have any questions, please contact us.
This article was written by Beth Tremaine, Senior Portfolio Manager at Acumen Wealth Advisors.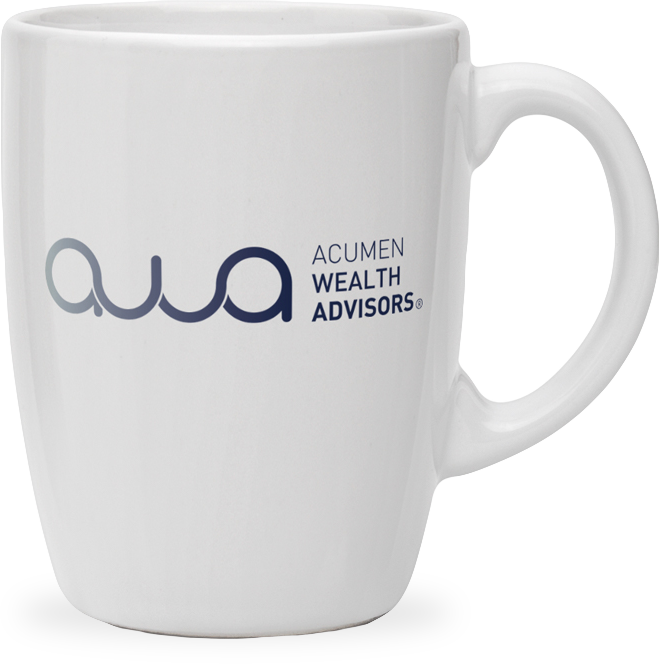 Get in touch
Our mission is to help you and your family Invest Intentionally®.
Contact us today to start your journey.
Start your journey