Due Diligence Meeting in Chicago: Hatteras Evergreen Private Equity Fund 

August 16, 2019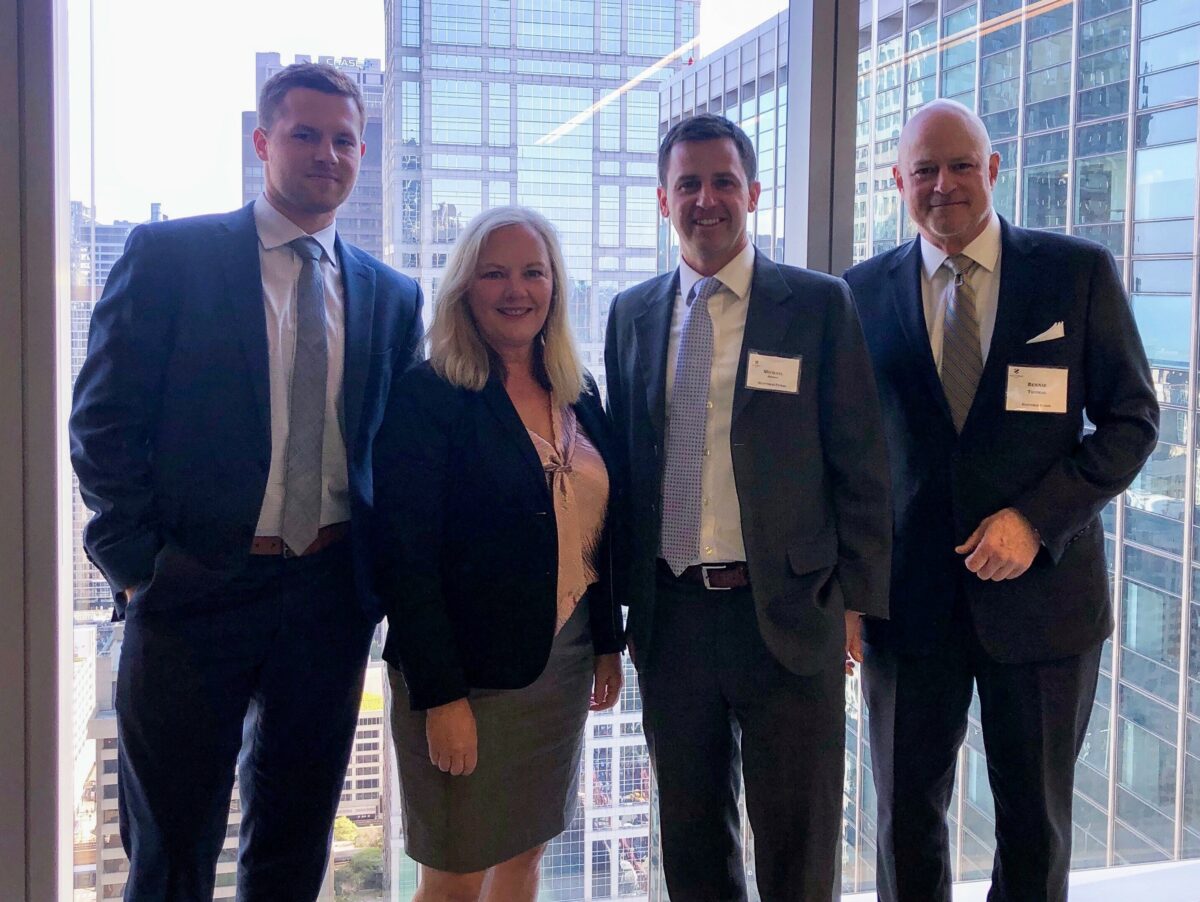 On Tuesday, August 6th, Acumen's Beth Tremaine and Grant Allen visited RCP Advisors office in Chicago for Hatteras Funds' symposium to prospective investors for their Evergreen Private Equity Fund.  Hatteras' Evergreen Private Equity Fund is an investment opportunity presenting exposure into the lower-middle market of private investments. The Raleigh based Fund Manager is focusing the opportunity of investing in this fund specifically to RIA's, family offices, and consultants.  Acumen's Portfolio Management Committee (PMC) has currently committed a focus to analyzing private equity investment opportunities for our clients, as we believe they may provide alpha (the measure of an active return on an investment), especially during an economic slowdown.  Hatteras presents the idea, through the Evergreen Fund, that there is a specific area of the private equity market not currently priced efficiently and may provide investors with an opportunity to capture additional return.  This area is the lower-middle market, and one of the main advantages of investing in this area of the private equity market is Inefficient Sourcing.
Using information provided by PitchBook and Dun & Bradstreet, Hatteras presented data showing most of the capital being invested by private equity funds is focused on investments having an enterprise value greater than $250 million; 77% of invested private equity capital to be exact.  To the contrary, the remaining 23% of private equity capital is dedicated to the much larger $10 – $250 million enterprise value universe creating an inefficient market in which the Evergreen Fund is positioned to take advantage.  Another way Hatteras will use the Evergreen Fund to generate return is by focusing primarily on the secondary market.  The secondary market of private equity gives the opportunity to make investments essentially eliminating most of the j-curve, which is the negative returns most investors experience when they make primary investments in the private equity universe.  Instead, investors in the secondary market are making most of their allocations when the investments are beginning to generate positive returns.
Hatteras has partnered with RCP as their subadvisor on this fund, and Beth and Grant were both able to see the operation RCP was running in Chicago.  They were quite impressed to see the data collection and analysis on private equity funds RCP performs.  As their partner, Hatteras can utilize this data and analysis.  The Evergreen Fund has the potential to be a well-suited investment vehicle for Acumen clients who would benefit from private equity exposure.  Acumen's PMC will continue to perform analysis on the lower-middle market and the surrounding investment opportunities.  This market seems to be poised to generate great returns and act as a cushion to a potential market correction.  However, more analysis should be done on the other potential investments in it.
The opinions expressed in this commentary should not be considered as fact.  Information contained herein is not and should not be construed as an offer, solicitation, or recommendation to buy or sell securities.  The information has been obtained from sources we believe to be reliable; however no guarantee is made or implied with respect to its accuracy, timeliness, or completeness.   It is suggested that you consult your financial professional, attorney, or tax advisor with regard to your individual situation.  Comments concerning the past performance are not intended to be forward looking and should not be viewed as an indication of future results.  Diversification does not protect against loss of principal.
Acumen Wealth Advisors, LLC® is a Registered Investment Adviser.  Advisory services are only offered to clients or prospective clients where Acumen Wealth Advisors, LLC® and its representatives are properly licensed or exempt from licensure.  Past performance is no guarantee of future returns.  Investing involves risk and possible loss of principal capital.  No advice may be rendered by Acumen Wealth Advisors, LLC® unless a client service agreement is in place.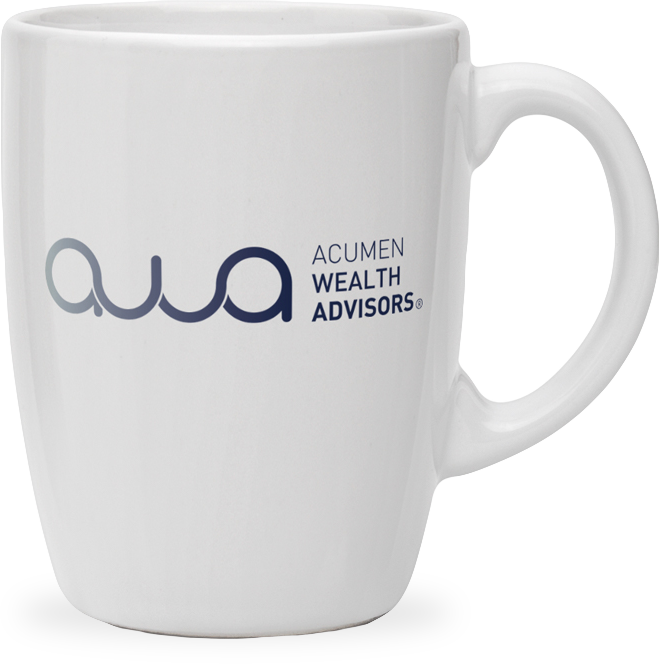 Get in touch
Our mission is to help you and your family Invest Intentionally®.
Contact us today to start your journey.
Start your journey