Envestnet | Tamarac Wins for Best Client Portal at the 2017 Wealth Management Industry Awards

January 15, 2018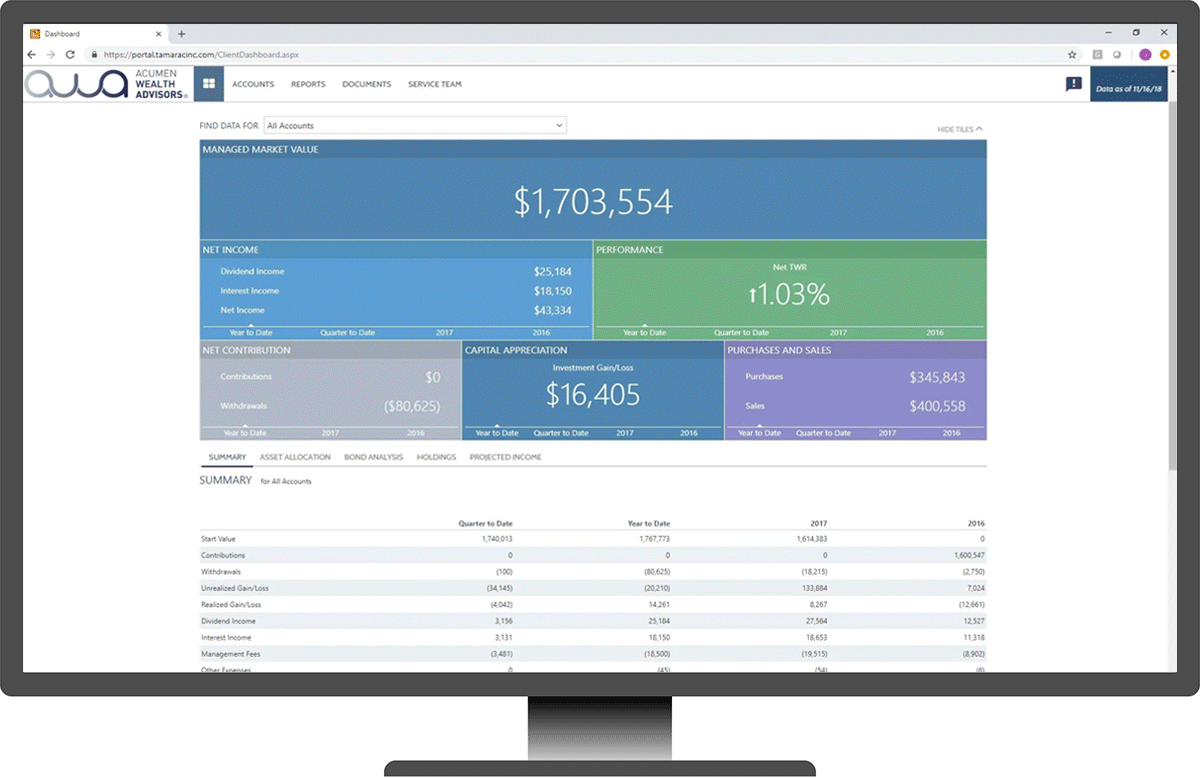 CHICAGO, Oct. 18, 2017 /PRNewswire/ — Envestnet | Tamarac (www.tamaracinc.com) announced today that it has received the 2017 Wealth Management Industry Award for best client portal. Tamarac's client portal is a key component of its comprehensive technology platform for Registered Investment Advisors (RIAs), which also includes best-in-class performance reporting, trading, billing, prospecting, CRM and onboarding software.
"We are thrilled to be honored for our client portal," said Stuart DePina, president of Envestnet | Tamarac. "In today's digital age, we recognize clients want financial information at their fingertips. Our portal allows advisors to provide a high-touch, digital experience that investors are seeking."
The Tamarac client portal serves as a digital hub of communication between advisors and their clients, providing a comprehensive view of a client's financial picture. It is integrated with top custodians, including Schwab, TD Ameritrade, Pershing and Fidelity, and offers advanced security features including dual-factor authentication. In addition, clients can access the portal through single-sign-on from their advisor firm's website or, beginning in December, by branded mobile apps for iPhone and Android, where they can view their portfolio and performance reports.
Tamarac's client portal also features:
Net Worth Reporting – Net worth reporting provides investors with a complete picture of their finances, including their assets, liabilities, 401(k) and other held-away accounts in their client portal. Investors can leverage this information as they work with their advisor to achieve their financial goals.
Document Vault – The vault offers advisors a secure, convenient and efficient way to exchange files with clients and third parties, a necessity in today's increasingly interconnected, digital world. The document vault is a secure cloud-based file storage system with an intuitive interface.
Goal-Based Reporting – Recognizing that advisors want to have more goal-based planning discussions with clients, the portal offers deep two-way integrations with MoneyGuidePro® and eMoneyAdvisor, which give advisors and investors the ability to view financial planning data and take action.
Budgeting Tools – Coming in 2018, personal finance budgeting tools will equip clients with the additional resources they need to benchmark their progress and help achieve their financial goals.
Envestnet | Tamarac serves more than 7,000 advisors at 900+ independent RIA firms, collectively managing $924 billionin assets among 2.1 million investor financial accounts. Investment advisors that use Tamarac's solution range in size from managing less than $10 million in assets to more than $10 billion.
The Wealth Management Industry Awards recognize companies and organizations that support financial advisor success and honor outstanding achievement in the industry. This year, a panel of eleven independent judges scored nearly 500 initiatives from more than 300 companies, and initiatives were scored based on scope, scale, adoption and feature set, in addition to innovation and creativity. The award for best portal was presented to Envestnet | Tamarac at an awards dinner held in New York on October 11.
About Envestnet
Envestnet, Inc. (NYSE: ENV) is the leading provider of intelligent systems for wealth management and financial wellness. Envestnet's unified technology enhances advisor productivity and strengthens the wealth management process. Envestnet empowers enterprises and advisors to more fully understand their clients and deliver better outcomes.
Envestnet enables financial advisors to better manage client outcomes and strengthen their practices. Institutional-quality research and advanced portfolio solutions are provided through Envestnet | PMC, our Portfolio Management Consultants group. Envestnet | Yodlee is a leading data aggregation and data analytics platform powering dynamic, cloud-based innovation for digital financial services. Envestnet | Tamarac provides leading rebalancing, reporting, and practice management software for advisors. Envestnet | Retirement Solutions provides retirement advisors with an integrated platform that combines leading practice management technology, research and due diligence, data aggregation, compliance tools, fiduciary solutions and intelligent managed account solutions.
More than 57,000 advisors and 2,900 companies including: 16 of the 20 largest U.S. banks, 39 of the 50 largest wealth management and brokerage firms, over 500 of the largest Registered Investment Advisors, and hundreds of Internet services companies, leverage Envestnet technology and services. Envestnet solutions enhance knowledge of the client, accelerate client on-boarding, improve client digital experiences, and help drive better outcomes for enterprises, advisors, and their clients.
For more information about Envestnet | Tamarac, please visit www.tamaracinc.com and follow @TamaracInc.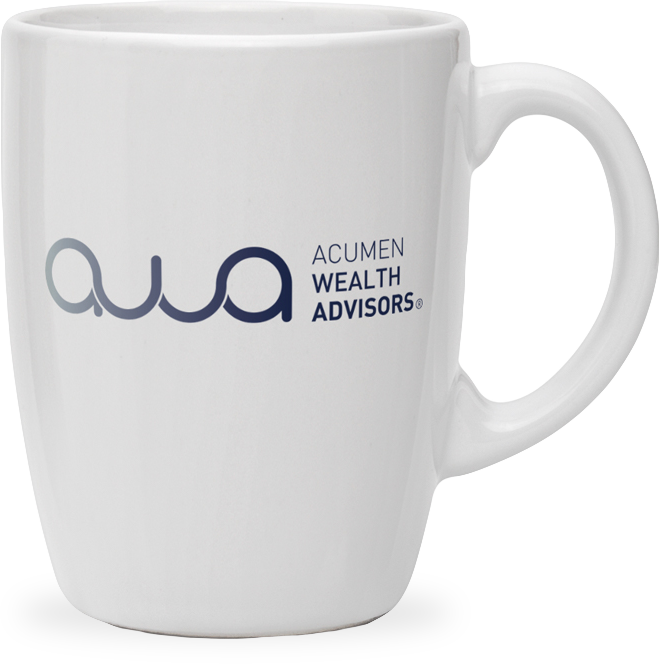 Get in touch
Our mission is to help you and your family Invest Intentionally®.
Contact us today to start your journey.
Start your journey