Forget Silicon Valley, these 7 cities are great for start-ups

September 20, 2018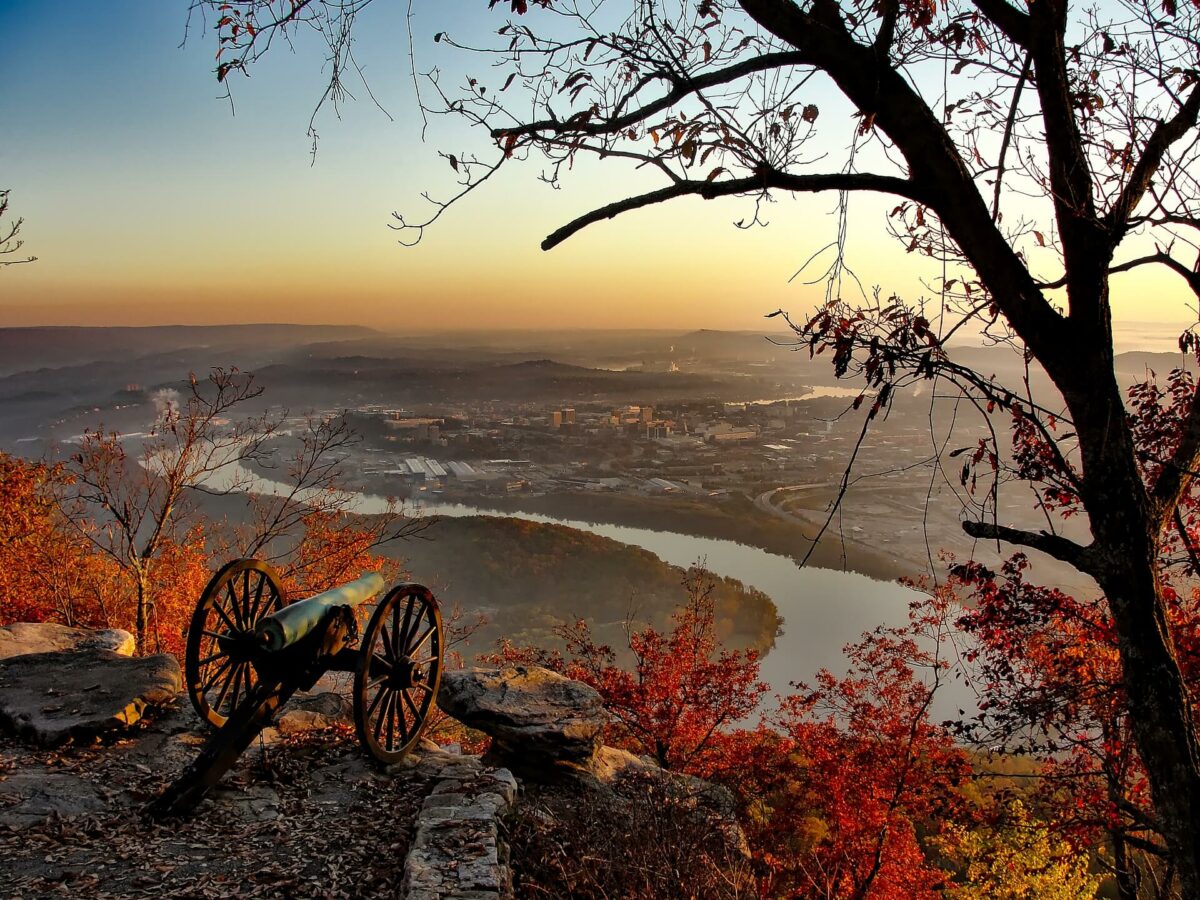 This original article was written by Jimmy Im for CNBC.
Cities like San Francisco and New York are magnets for entrepreneurs, but the competition among start-ups is tough and everything is expensive. So where else can you start a business in the U.S.? These seven cities across America are shining bright for start-ups.
Cincinnati
In Cincinnati, many young entrepreneurs are launching notable start-ups likeTilr, a hiring platform, and Lisnr, which provides device connectivity using sound waves and is ranked No. 22 on CNBC's Disruptor 50 for 2018.
"Cincinnati is where you could get to every top investor in the community," Lisnr founder Rodney Williams tells CNBC Make It. "The biggest part of funding is access to investors and sometimes if you're not part of a community, it's hard to get access. It's hard to fly into Silicon Valley and New York City to get access to investors if you're an outsider, so you can fly into Cincinnati since it's a smaller market that is looking for deals in new technology and get access to 30 people you should probably know and you can get a meeting with the investor and get that funding.
"If you have something compelling, they're going to give you an opportunity to grow," says Wililams. "And I think that's a unique aspect of that market. I think if I'm a founder starting a company anywhere, I would look for fertile ground like Cincinnati."
Out of 125 metro cities in the United States, Cincinnati was ranked No. 49 by U.S. News and World Report, based on value, job market, desirability, quality of life and net migration. Cincinnati is relatively affordable compared with other large metro areas, especially those on the coasts; everyday expenses, like groceries and transportation, are lower than the national average, according to the report. The median rent price is $1,375.
Cincinnati is also one of the top 15 U.S. cities attracting more millennials, as CNBC reports.
Boston
Boston is consistently voted one of the top cities in America for start-ups, including 2016 and 2017 and venture investment in the Boston metro area hit $5.2 billion so far this year, according to Tech Crunch.
"Boston has been an amazing home for Ginkgo," Barry Canton, co-founder of Ginkgo Bioworks, No. 21 on CNBC Disruptor 50, tells CNBC Make It. The company builds made-to-order microbes for customers in markets such as agriculture, pharmaceuticals and food. "The talent at MIT, Harvard and other universities and industries cannot be found elsewhere," he says.
David Perry, CEO and president of Indigo Agriculture (No. 18 on CNBC Disruptor 50), an agricultural technology start-up, agrees. "While Boston isn't an obvious place for agriculture … [w]e've continued to hire team members and interns out of Boston's many research institutions and collaborate with local labs," he says. "Beyond that, Boston has a strong group of biotechnology investors who are open to exploring innovative technologies."
The city also has invested in what Canton calls a "booming and diverse" Innovation District on the South Boston waterfront, an area local government and business leaders are positioning "to become a home for start-ups and other entrepreneurial activity," according to the National Endowment for the Arts website.
And there's other support available: "When Ginkgo was a brand-new, five-person company, the city helped us find a home and provided loan programs to help us get off the ground." The Boston Local Development Corp. gave Ginkgo a $150,000 loan in 2009 and the interest for two years was paid for by a grant from the Boston LifeTech program, according to Canton, in exchange for Ginkgo relocating to Boston and making a commitment to hire a diverse workforce.
Plus, "living in a diverse, liberal, cultured city ensures a really high quality of life for our team and their families," adds Canton.
And Boston is becoming a more affordable place to live since rent prices are dropping. Massachusetts is ranked one of the top 10 states to live in 2018, and Boston is the fifth most liveable city in America, according to the Global Liveability Index by the Economist Intelligence Unit, which ranks cities based on health care, culture and environment, education, infrastructure and stability (crime, conflict and terrorism).
Atlanta
Kabbage, a financial services data and technology platform providing automated funding to small businesses, and a CNBC Disruptor in 2016, is based here.
"The technology chops are great with schools like Georgia Tech and tech companies like MailChimp, SalesLoft and Ionic Security in the area," Kabbage CEO Rob Frohwein tells CNBC Make It. "I frequently hear Atlanta described as 'the Silicon Valley of the South.'
"Beyond business, we have tremendous energy and buzz in Atlanta which I believe has led the population to double in size, reaching almost 6 million. Atlanta attracts a super-young workforce that is diverse and creatively minded," he says.
Atlanta has seen a major growth spurt in industries like film and TV production and tech, and there are more than 70 video game developer companies in the city.
Plus, Georgia is one of the cheapest states to live, ranking No. 9 in America, and as CNBC reports, it ranks No. 7 in America's top states for business.
Washington
Washington
ranks
No. 7 in the top 25 cities for small businesses in 2018 (moving up from No. 16 in 2017), according to a Biz2Credit small-business survey.
"There are advantages to being in the nation's capital, especially if you're a nonprofit looking for grant funding due to the proximity of many foundations' headquarters and government," Leah Wald, founder of Veterati, a mentoring network for the military introducing veterans to job opportunities, and current company Lucid Funds, tells CNBC Make It.
For start-ups, "there are also plentiful and affordable co-working spaces in the city to stay lean. You'll find many professionals here, which provides for endless opportunities to learn something new," says Wald.
Plus, Washington closed the most funding rounds in venture deals (239) from 2017 through mid-March 2018 in Southern metro areas, according to Tech Crunch.
It's also the third-most liveable city in America, according to the Global Liveability Index.
Los Angeles
It's also home to a large start-up community, including major companies like YouTube, Facebook and Netflix, as well as CNBC Disruptor graduates Snap and Dollar Shave Club. More than $20 billion has flowed into Southern California start-ups since 2010, as CNBC reports, making it the fifth-largest venture capital ecosystem in the country, behind San Francisco, San Jose, California, New York and Boston.
"Los Angeles has a special mix of creative and technical talent," Michael Dubin, founder and CEO of Dollar Shave Club, a men's grooming mail subscription service, tells CNBC Make It. "It's an eclectic place with a lot of diversity and personality, which makes it special. The tech community here is very supportive of one another and eager to help."
Jonathan Grahm, owner of high-end chocolate shop Compartes Chocolatier, which he bought from his family and rebranded in 2009 makes personalized chocolates for LA-based companies like Netflix, Snapchat and HBO. "It's a huge part of my business. If I wasn't in LA, I wouldn't have these relationships."
The tech scene is explosive in Los Angeles. But it's not only tech, Grahm says: "There is a market for everything here in Los Angeles. LA also has such a community of creatives and a lot of bustling businesses and business ideas through the tech community and the entertainment industry."
Venture capitalists are drawn to Los Angeles, like Paige Craig, partner at Arena Ventures and strategic advisor to Bird, a start-up scooter rental company. She calls LA "a unique breeding ground" for next-gen start-ups and says, "There are billions of dollars of local funding available and every investor outside of LA comes here monthly scouting for the next big deal. And in this city, you'll find a happy healthy lifestyle and a tight knit community of founders and talent ready to support you in your journey. "
Chattanooga, Tenn.
 Chattanooga has been making headlines as having a
fast emerging tech sector
with a strong start-up ecosystem. It was the first U.S. city to roll out a citywide gigabit network (a super-fast internet connection with speeds 200 times faster than the national average) in 2010, in hopes of giving businesses there a competitive advantage. And it seems to have worked; new business to the tune of $865.3 million had been added to the local economy by 2015, according to a
study
that year by the University of Tennessee.
Chattanooga's mayor also created an Innovation District, "a 140-acre section in downtown Chattanooga that clusters startups, nonprofits, and government entities all in one place," according to Fortune.
But it's not just that. "The affordability for starting a business here is great, and the cost of living is better," Luke Marklin, CEO of Bellhops, an on-demand start-up for moving that operates in more than 50 cities nationwide, tells CNBC Make It. "This helps Bellhops attract the right people and retain talent in a competitive industry."
Marklin says he's also lived in both Nashville, Tennessee, and Atlanta. "I can get more personally and financially in Chattanooga without sacrificing professionally."
Tennessee is one of 2018's cheapest states to live. While Chattanooga is the most expensive area, it's still affordable compared with many large cities.
Austin, Texas
 Austin is the No. 1 place to live in America based on affordability, job prospects and quality of life,
according
to U.S. News & World Report. It also
ranks
No. 8 in the top 25 cities for small businesses in 2018 (moving up from No. 3 in 2017), and it's ranked No. 2 in America as 2018's best large cities to start a business,
according
to Wallethub. Texas was ranked CNBC's
top
state for business in America this year.
Ryan Wuerch, founder and CEO of Dosh, a consumer cash back app, was drawn to Austin from start-up mecca Seattle "because of its vibrancy, high-tech growth, brilliant people and amazing environment. We've been able to attract some of the smartest people from cities like San Francisco and Seattle to relocate to Austin because they want to live in a family friendly, affordable with no personal income tax, active city, with a diverse culture. Austin is the epitome of that," he tells CNBC Make It.
Wuerch says, "From a start-up perspective, I find it refreshing to be centered in a positive entrepreneurial ecosystem. It is rewarding to be working towards success with the community that's for us, cheering us on and collaborating together."
Austin closed the second-highest number of funding rounds in venture deals (213) from 2017 through mid-March 2018 in Southern metro areas, after Washington, according to Tech Crunch.
And it's not super expensive to live there. Though it's one of the 15 largest U.S. cities, it costs about $3,197 per month or $38,369 a year, according to the Economic Policy Institute's family budget calculator, which factors in geographic differences in cost of living and six main expenses: housing, food, transportation, health care, other basic necessities and taxes. San Francisco was the most expensive city with a total cost of living is $5,756 per month ($69,072 per year).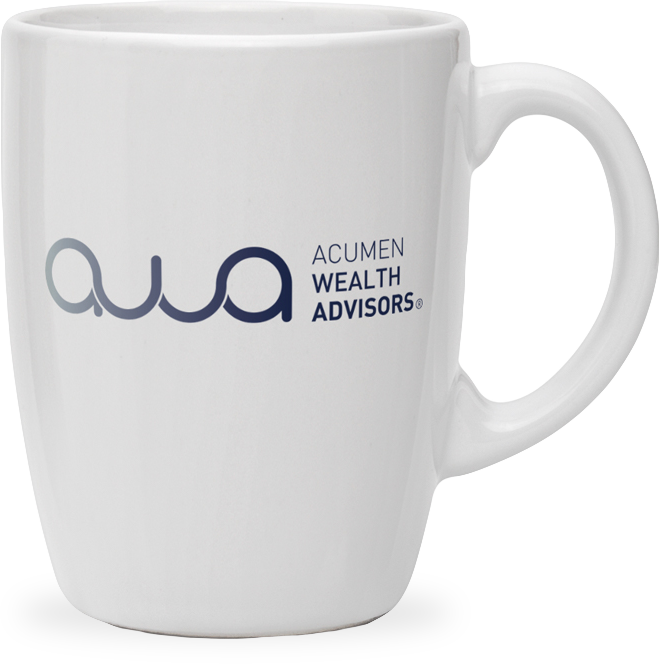 Get in touch
Our mission is to help you and your family Invest Intentionally®.
Contact us today to start your journey.
Start your journey