Acumen's 10th Anniversary

January 15, 2022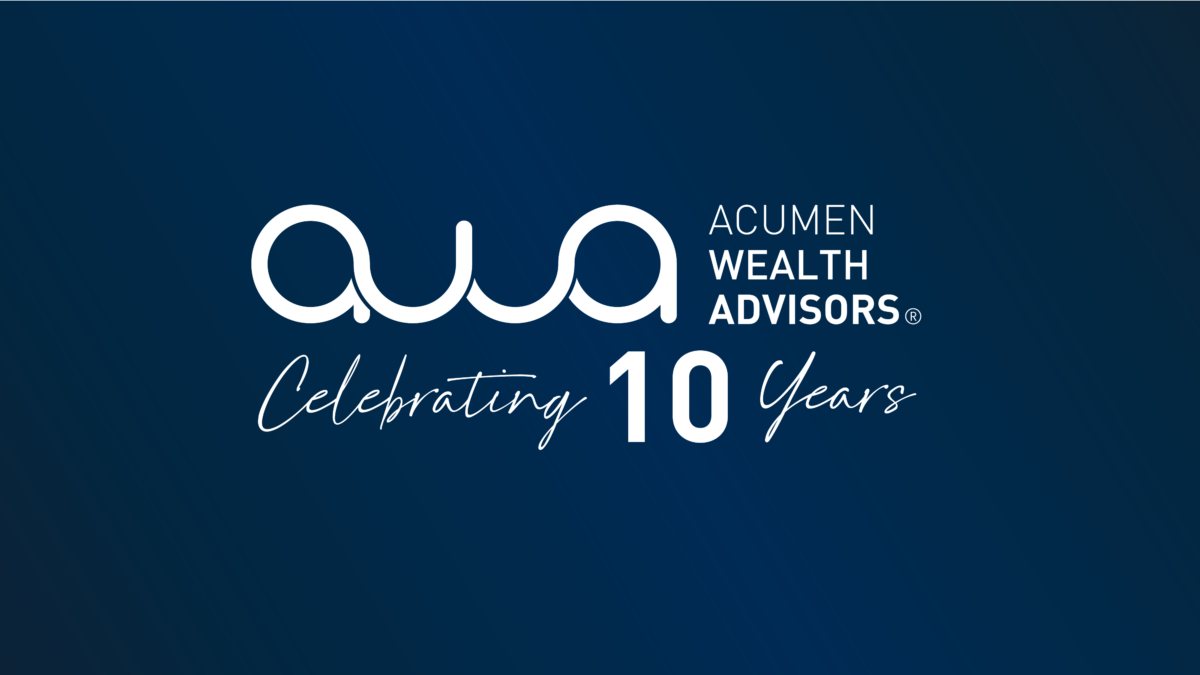 As Acumen celebrates its 10-year anniversary, we take a moment to reflect on our journey which has been both challenging and rewarding.
Invest Intentionally® – Our trademarked tagline speaks to the power of making deliberate decisions based on being properly informed and educated. This tagline applies not only to the importance of investment decisions, but all decisions in life.
Independence – We pride ourselves on making investment decisions in the best interest of our clients.
* Trust * Teamwork *Transparency * Accountability * Strategy* Our core values represent our fundamental priorities and continually guide our actions and decision-making. We understand strong relationships are built on trust, respect, and transparency.
Team-based approach – We have an amazing team of specialists who collectively hold over 15 designations and post-graduate degrees including CFP®, CPA, CFA®, CTFA, and CFA®. Our unique team-based approach allows for better communications and strategies for our clients.
Technology – Our investment in technology allows us to utilize extensive research and data remaining objective while also scaling our process. We believe data is key when choosing how to invest capital. Our investment thesis is driven by our data analysis, and our investment in technology allows us to collect and analyze data on a large scale. Having access to multiple reliable sources allows us to be more confident in the validity of our information and decisions.
Community – We believe making a meaningful difference in the lives of others is important. Our team's values extend into the communities; we actively support schools, education, families, children, and the arts through volunteerism, donations, and sponsorships. Acumen has also created a scholarship at the University of Tennessee at Chattanooga's College of Business.
We are honored to work with so many amazing associates, clients, and their partners. If you'd like to learn more about how we can help you Invest Intentionally, let us know. We'd love to hear from you.
Disclosure
Acumen Wealth Advisors, LLC® is a Registered Investment Adviser. Advisory services are only offered to clients or prospective clients where Acumen Wealth Advisors, LLC® and its representatives are properly licensed or exempt from licensure. Past performance is no guarantee of future returns. Investing involves risk and possible loss of principal capital. No advice may be rendered by Acumen Wealth Advisors, LLC® unless a client service agreement is in place.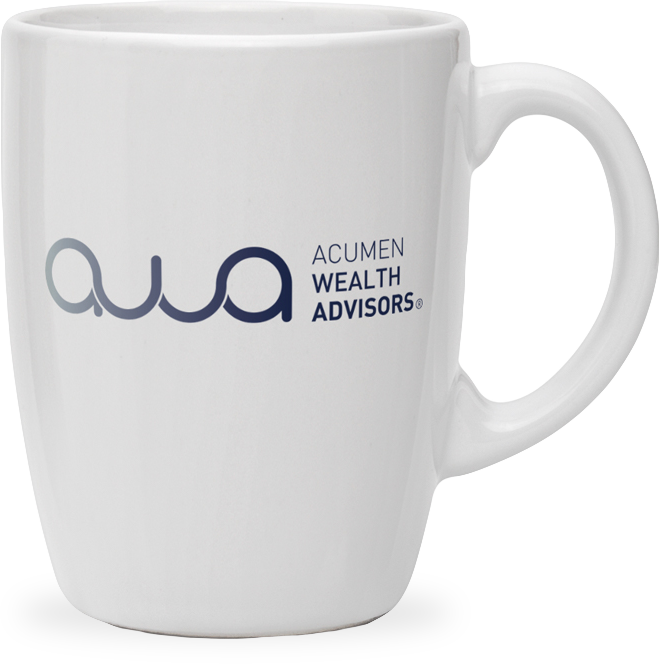 Get in touch
Our mission is to help you and your family Invest Intentionally®.
Contact us today to start your journey.
Start your journey