Acumen's Reese Veltenaar Teaches 2nd Graders Financial Topics

March 6, 2019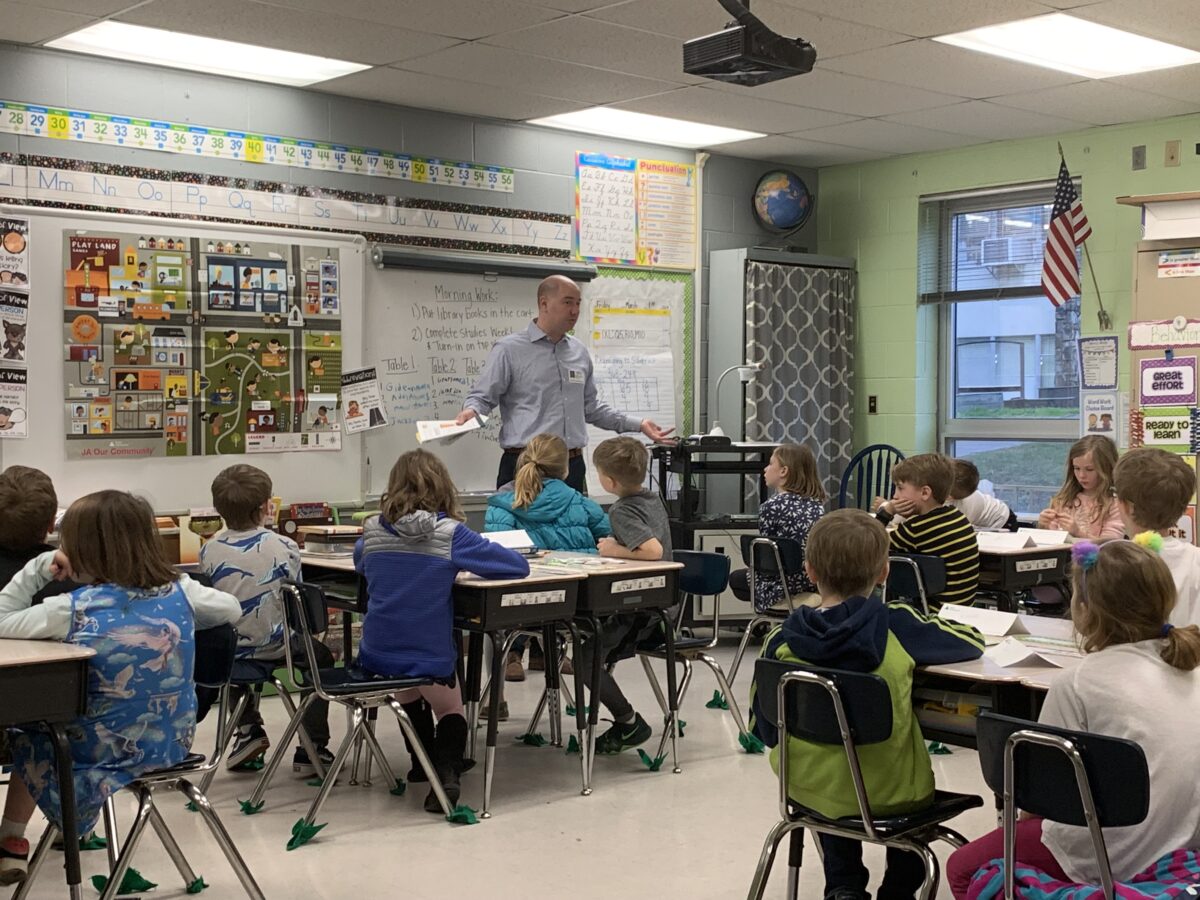 Acumen's Managing Partner, Reese Veltenaar, had a great time teaching 2nd graders about important financial matters recently.  The kids enjoyed learning many things including: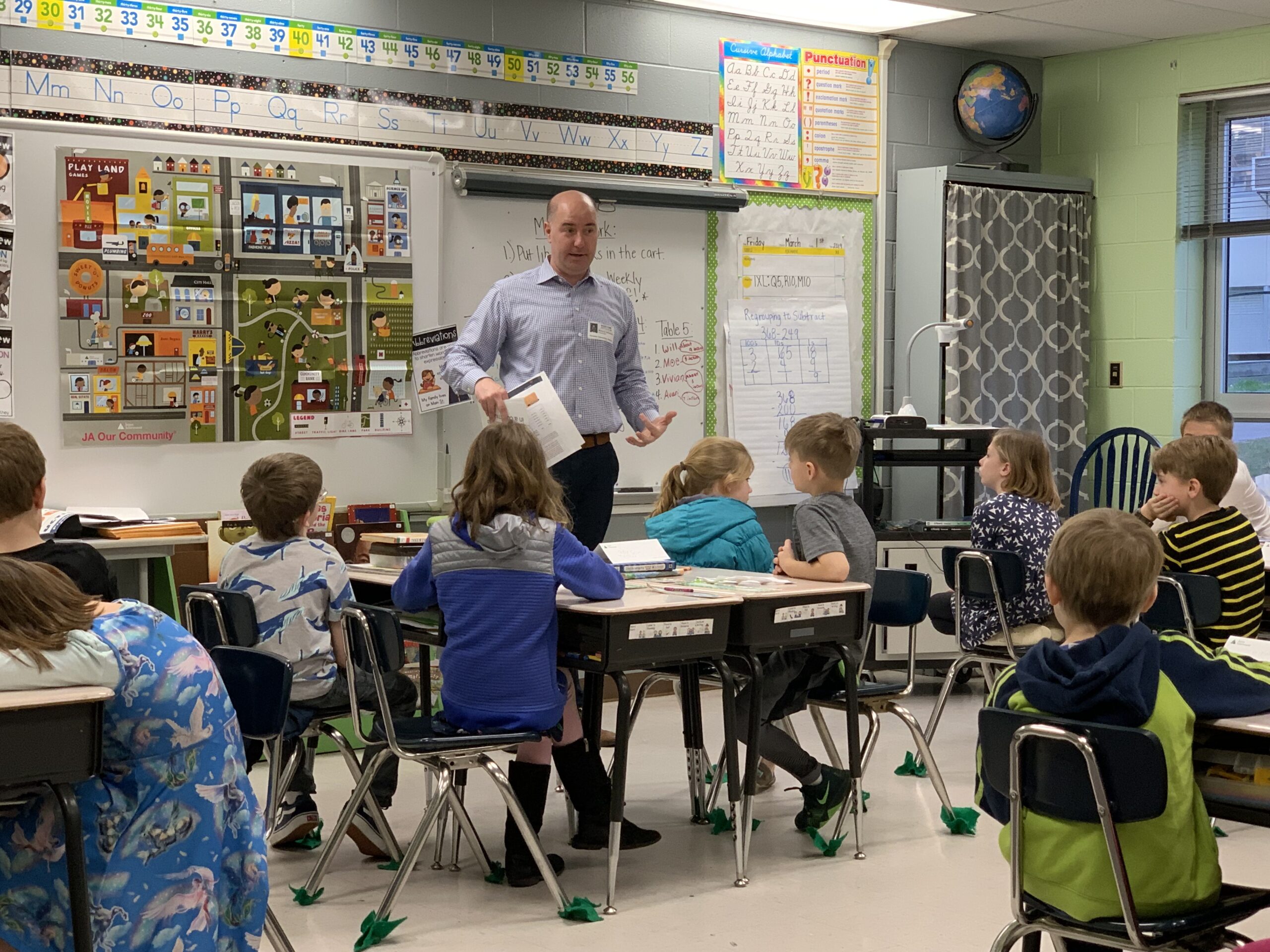 how people contribute to and benefit from a community
different types of jobs and skills needed for them
earning money for their work by making donuts
various businesses and government careers
how taxation supports government services
recognizing the importance for responsible citizens to vote
seeing how money flows through a community's economy.
The lessons were from the Junior Achievement program in order to help students acquire the knowledge and economic reasoning skills to make sound financial decisions.  Overall, the children had a fun time learning important concepts and Reese appreciated being a part of their day.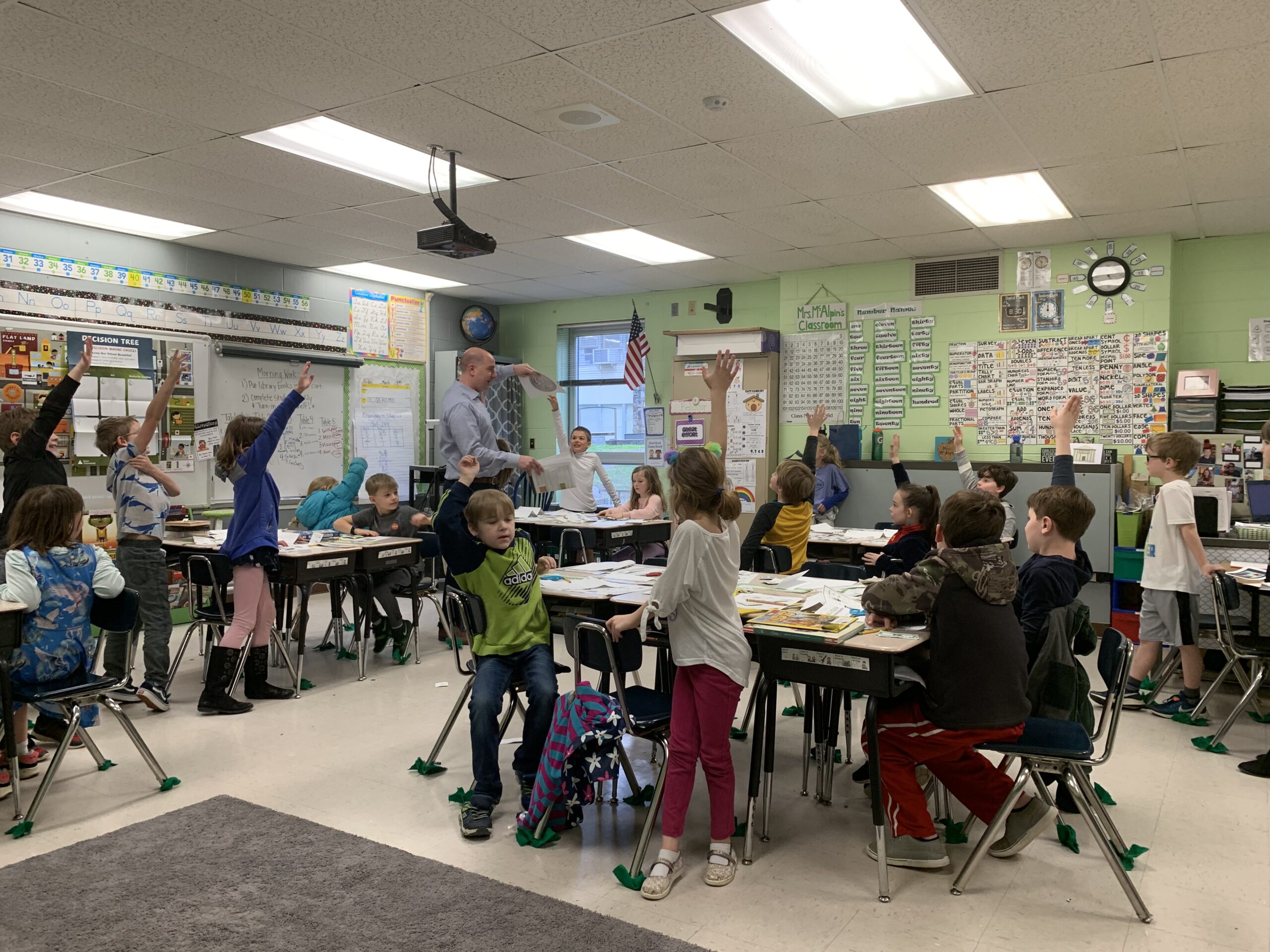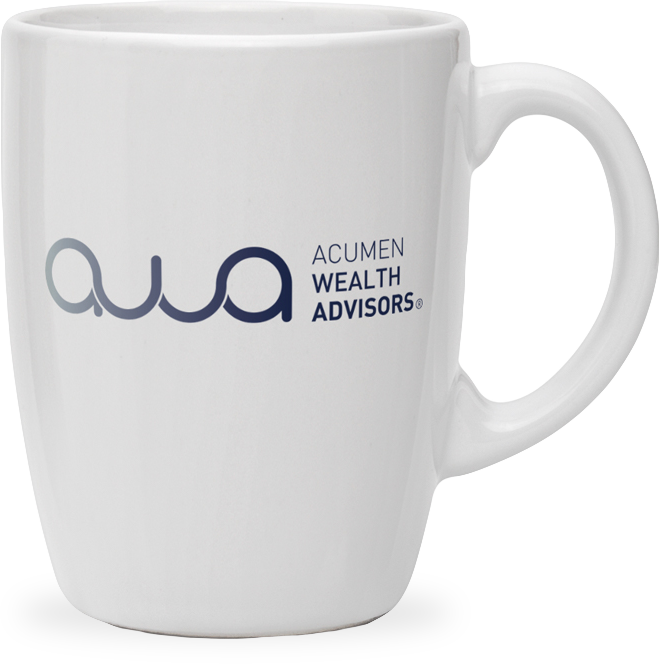 Get in touch
Our mission is to help you and your family Invest Intentionally®.
Contact us today to start your journey.
Start your journey