Today is dedicated to celebrating the life and legacy of Dr. King and to encourage all Americans to volunteer to improve their communities.
It was a beautiful night celebrating the opening of "Power, Passion & Pose: Photographs by Ken Browar and Deborah Ory." The husband-and-wife team has spent years documenting celebrity ballet dancers. We got to meet the artists and learn about their inspiration and creative process firsthand! Acumen is proud to be the presenting sponsor of this stunning exhibit all summer long.
Acumen is proud to be the presenting sponsor of this exhibit now until September 6, 2021. We hope you come visit the exhibit! Learn more here:
http://www.huntermuseum.org/exhibition/power-passion-and-pose-photographs-by-ken-browar-and-deborah-ory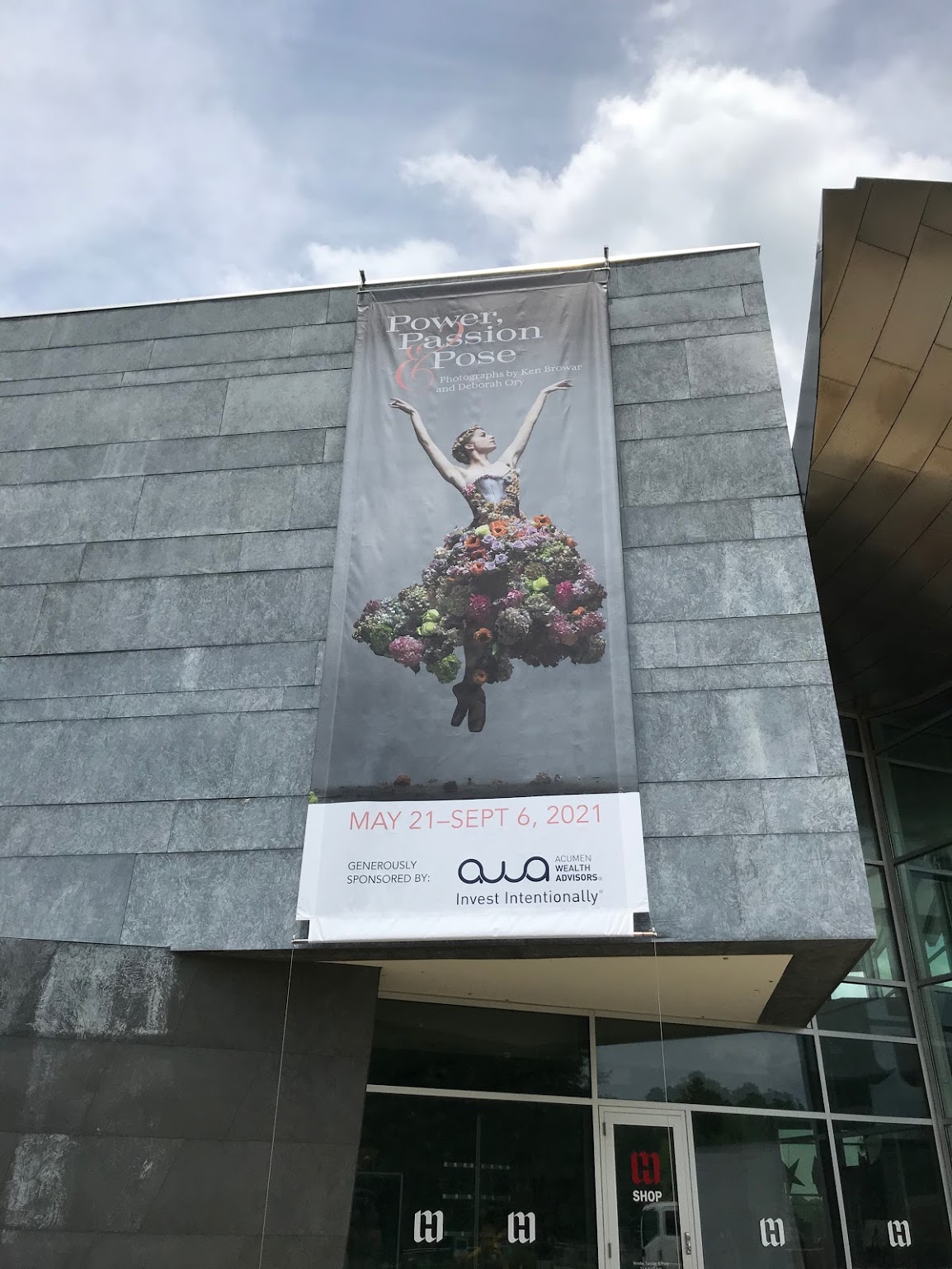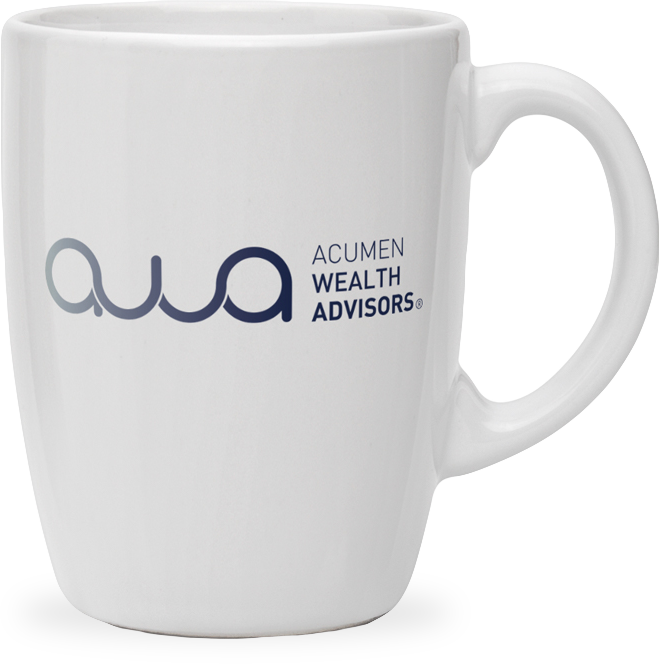 Schedule a Meeting
Our mission is to help you and your family Invest Intentionally®.
Contact us today to start your journey.
Start your journey
It was a fantastic night visiting with old friends and seeing the animals at Spirits in the Wild! The food and spirits were delicious! The event was completely sold out and almost all of the animal art was sold to raise money to support the zoo. Thanks to all who came out and supported! We enjoyed having so many Acumen teammates and friends celebrate our amazing Chattanooga Zoo!!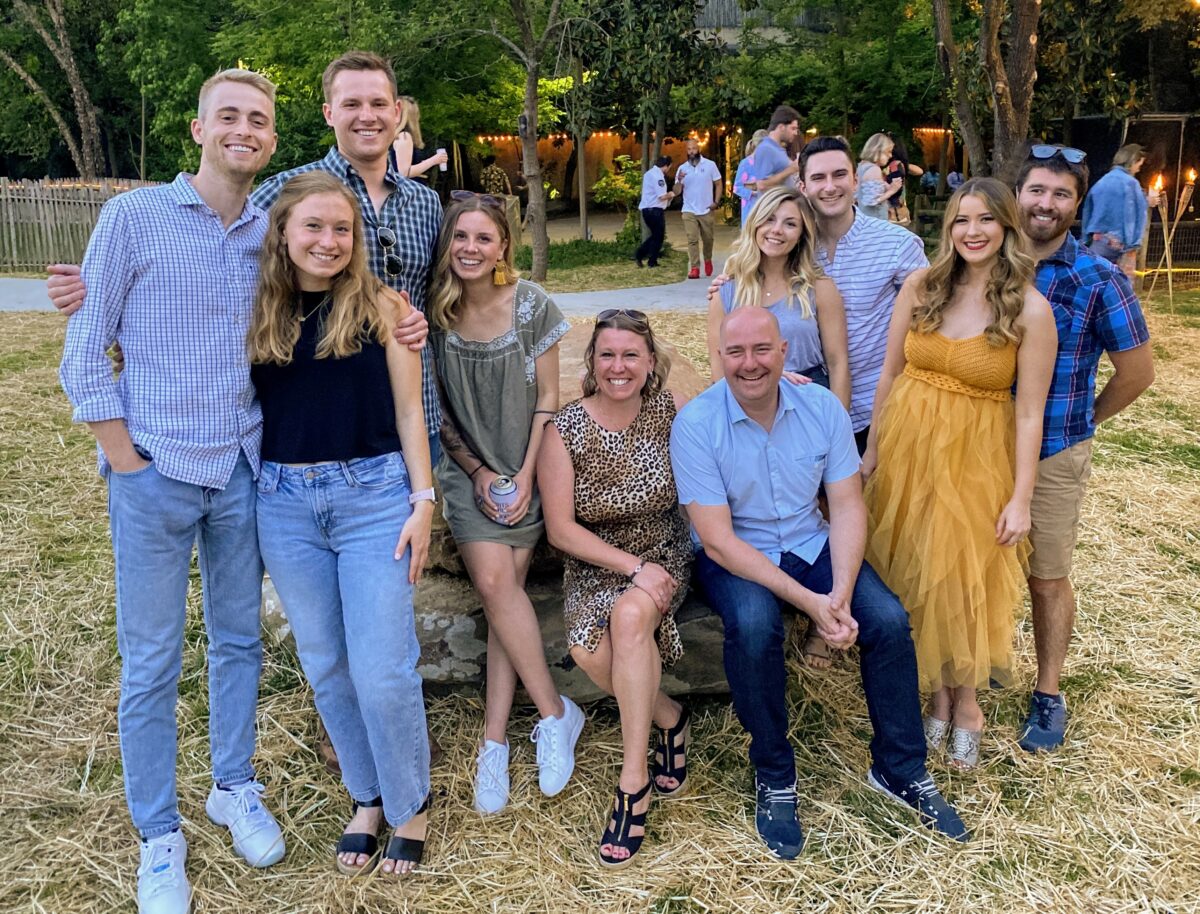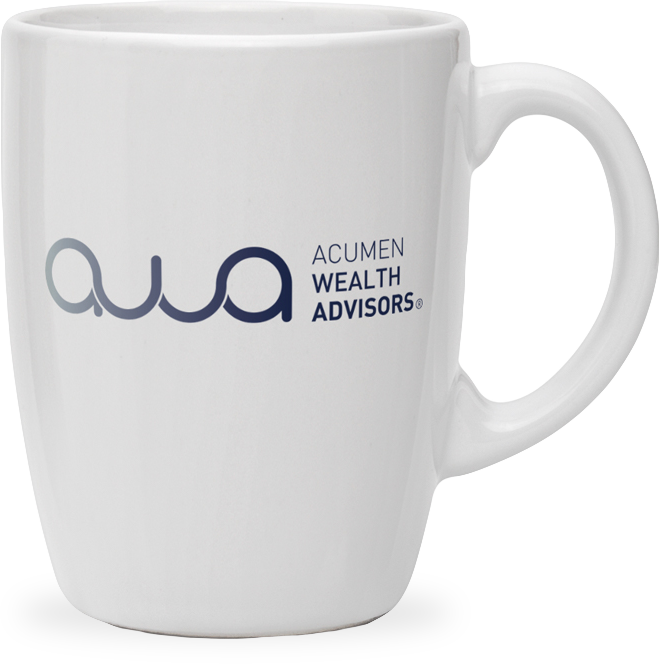 Schedule a Meeting
Our mission is to help you and your family Invest Intentionally®.
Contact us today to start your journey.
Start your journey
It was a beautiful today for a golf tournament and Acumen was proud to be a sponsor for the 6th Annual Paul A. McDaniel Boulé Scholarship Golf Classic. Our own Grant Allen even won the contest for the "straightest drive"!!
Proceeds from this annual event help provide financial assistance to 4 deserving male high school seniors in Hamilton County, as they matriculate into college. Because of Covid 19, no tournament was held in 2020; however, because of the generosity of many individuals and organizations who have partnered with them in this endeavor, they were still able to award scholarships.
Reverend Paul A. McDaniel has been a pillar of the community for greater than half a century, serving in a host of capacities. These include pastoring Second Missionary Baptist Church since 1966, a position from which he recently retired; serving as the longest tenured Chairman of the Hamilton County Commission; founder and Board Chairman of Chattanooga's first faith-based minority owned Federal Credit Union and founder and Chairman of Unity Group, just to name a few. He has also been the recipient of a host of awards, including the Whitney M. Young, Jr. award and having a building named in his honor.
Reverend McDaniel is also one of the charter members of the local chapter of Sigma Pi Phi (Boulé) Fraternity, Gamma Pi, for whom the scholarship is named. Sigma Pi Phi is the oldest African American Fraternity, established May 15, 1904. All of its members are college graduates who have excelled in their fields of endeavor. The primary focus of the fraternity is "providing inspiration, motivation and scholarships, as well as long term relationships and professional development to the next generation of African American leaders".
To date over $100,000 in scholarships has been awarded. Scholarship recipients have attended and graduated from institutions such as: Columbia University, University of Pennsylvania, Cornell University, Morehouse College, University of Tennessee (Chattanooga and Knoxville) and UAB.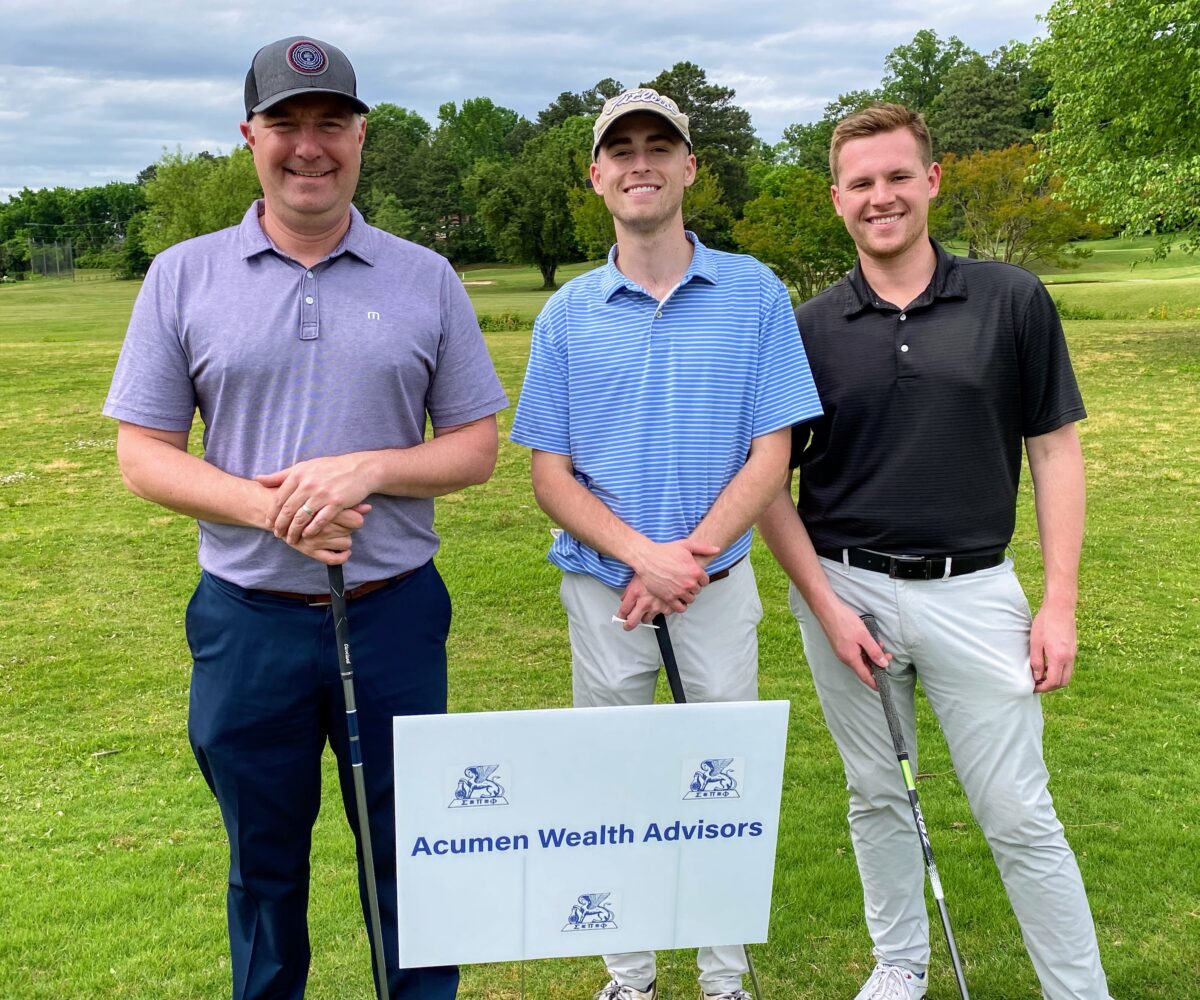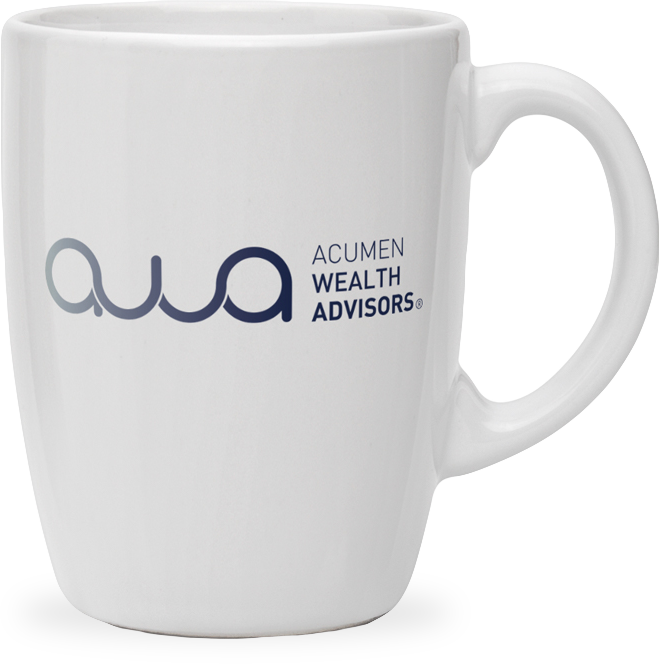 Schedule a Meeting
Our mission is to help you and your family Invest Intentionally®.
Contact us today to start your journey.
Start your journey
Hamilton County Schools is excited to introduce its newly established nonprofit partner organization, the Hamilton County Schools Foundation, that will harness additional resources for public schools in Hamilton County. The added resources will bring exciting new learning opportunities for students and help propel Hamilton County Schools to the top as a leader in education in Tennessee.
"The Hamilton County community is a tremendous partner with our school district in preparing our children for success and played a key role in the district becoming the fastest improving in Tennessee," said Dr. Bryan Johnson, superintendent of Hamilton County Schools. "The Hamilton County Schools Foundation will provide a means for even more meaningful work as we come together to move our children and community forward toward a brighter future to become one of the best school districts in the state."
The Hamilton County Schools Foundation will secure added financial resources to support improvements for our children's education that go above and beyond the school district budget. The foundation's mission is to support educational opportunities and excellence for All students through the effective mobilization of resources, relationships, and innovation.
"Our schools and district have been recognized nationally for expanding opportunities for our students," said Jill Levine, chief of Innovation and Choice. "We are excited to be able to reach even more students with innovation as we raise funds to support this work."
A Board of Directors comprised of leaders from the community and representatives from the leadership team of Hamilton County Schools will lead the Hamilton County Schools Foundation. The organization will be an extension of the school district working to help reach goals for children and graduates outlined in the district's strategic plan Future Ready 2023.
"The district has experienced a tremendous amount of progress over the last three years," said Keith Fogleman, chair of the Hamilton County Schools Foundation Board of Directors. "The district approved the strategic plan, and students and teachers led HCS to become a level 5 district for academic improvement. The school system also had a 'best in class response' to the COVID-19 pandemic and many more accomplishments. Our next step is to ensure all of our HCS students have access to learning opportunities that allow them to achieve excellence and prepare for a successful future."
The foundation's priorities this year align with the district's strategic plan and include future-ready STEAM (Science, Technology, Engineering, Arts, and Math) and Innovation programs. The foundation will accelerate student achievement with early literacy support, mobile learning labs, and recognition for great teachers and leaders across Hamilton County Schools. The HCS Foundation will also support broader, community partnership initiatives such as HCS EdConnect powered by EPB and Virtual Learning Centers in the community.
The HCS Foundation is currently seeking Founding Donors to establish the organization's fund. The foundation's goal is to raise $250,000 for our schools by the end of 2020. We are thrilled to announce that we have already raised over $150,000 for Hamilton County Schools through the generous support of these Founding Donors.
Leader in Education – (Gift of $10,000 or higher)
Amazon
Dr. Dane and Sheila Boyington, Thinking Media
Bridge Public Affairs
Kelly Subaru
Pinnacle Financial Partners
SunTrust now Trust Bank
Tennessee Valley Authority
UNUM
Urban Story Ventures
Valedictorian – (Gift of $5,000 or higher)
Community Foundation of Greater Chattanooga
First Horizon
The Honors Course
The Johnson Group
Neuhoff Taylor Architects PC
If you would like to become a Founding Donor, make a donation of $5 or more at www.hcde.org/community/hcsfoundation. Every gift helps us get closer to our goal of opportunity and excellence for all children!
We believe that EVERY child deserves amazing opportunities to learn and prepare for the future. With community support, we can increase our public schools' resources over the long term by developing a robust public-private partnership to provide our children with incredible opportunities and our community with the highest quality public schools. Together, we will achieve our goal of excellence and opportunity for ALL!
Photo: (Left to Right) Hamilton County Schools' students Chase Drake, Caroline Au, and Jourdyn Drake with Founding Donor checks from community partners.
Acumen Wealth Advisors, LLC® is proud to announce the Chattanooga Chamber of Commerce recognized the firm as the Small Business of the Year for 2020 for businesses between 1-20 employees. Congratulations to all the other winners and finalists!
Postponed from its original date in April due to COVID-19, the Chattanooga Chamber hosted its Chamber Awards virtually on September 17th to honor this year's winners. Small Business Award finalists and recipients were selected by an independent volunteer committee of local business leaders convened by the Chamber.
"On behalf of our team, we are honored to receive the Small Business of the Year Award. It means so much to be recognized for our hard work and dedication through the years," said Arie Veltenaar, Client Relations, Acumen Wealth Advisors. "We love our community and believe Chattanooga is the best place to live and grow a business."
Everyone at Acumen is driven by their desire to make an impact in our client's lives. We are incredibly grateful for the trust they have placed in us. A big thank you to everyone who voted and participated with the Chattanooga Chamber to make this award possible.
Learn more about the Chamber award recipients HERE.
To learn more about how Acumen can help you Invest Intentionally®, please contact us.
Join Chattanooga's First Virtual EXPO Today & Tomorrow!
Visit Acumen Wealth Advisor's Virtual Booth!

Beginning this morning Aug. 26, EXPO attendee registration /entry will be available at above link.

Aug. 26, 8:30 a.m. to 12:30 p.m.

Aug. 27, 8:30 a.m. to 12:30 p.m.

The Honorable Bob Corker kicks off day one at 8:30 a.m. Aug. 26.

Virtual EXPO attendees can:
Network in our virtual networking lounge
Exchange contact information
Live chat with 70+ vendors and other attendees
Each day of virtual EXPO will be divided into industry categories featured for one hour each. Each category features exhibitor commercials in that industry as well as relevant guest speakers.
Industry categories and speakers include:
· Business Services: the Honorable Bob Corker
· Manufacturing, Building & Logistics: Eric Fuller, U.S. Xpress CEO
· Tourism, Hospitality, Food Products & Retail: Terry Hart, Chattanooga Airport CEO & Barry White, Chattanooga Tourism Co. CEO
· Education, Mentorship & Leadership Programs: Reggie Piercy, Vice President, Sandler Training
· Professional Services: Justin Groenert, Vice President Public Policy, Chattanooga Chamber
· Health Care & Insurance: Janelle Reilly, CHI Memorial CEO
· Media & Advertising: Bill Stiles, Director of Strategy & Research, The Johnson Group
· Nonprofit: Molly Blankenship, Executive Director, Chattanooga 2.0
Find more information at EXPOchattanooga.com.
We can't wait to see you at our first virtual EXPO.
Beginning the morning of Aug. 26, EXPO attendee registration and entry will be available via the above link.
There are few things more American than freedom.  Freedom includes pursuing your life to the best of your ability regardless of the color of your skin.  We at Acumen recognize racial discrimination is a threat to the very core of freedom and strongly believe in promoting peace, equality, and equity for all.  America is stronger together and racial prejudice is our challenge.
Two things we can control are our attitudes and our efforts.  For this reason, Acumen is committed to do our part for change.  We are increasing support of our long-standing commitment to two specific organizations making an impact with an emphasis on helping our local Black communities: LAUNCH and Y-CAP.
We have supported LAUNCH for nearly ten years because of their significant support for entrepreneurs in our community.  Most of LAUNCH's new entrepreneurs are minority owned.  LAUNCH believes there cannot be racial justice without economic justice.  Entrepreneurship is a distinct avenue for minorities to build wealth and take charge.  Entrepreneurship is for everyone with a dream, not just an elite few.  LAUNCH helps elevate, encourage, and equip underserved entrepreneurs in our community.  Their work over the past ten years has been dedicated to closing the racial wealth gap, removing obstacles, creating generational impact, and empowering marginalized communities.
"No matter how big a nation is, it is no stronger than its weakest people, and as long as you keep a person down, some part of you has to be down there to hold him down, so it means you cannot soar as you might otherwise."   Marian Anderson
We passionately support Y-CAP, an early intervention and prevention program for youth ages from 10 to 15 who have been referred by either the juvenile court system or the school system.  Each child and their family have a personalized action plan which addresses their educational, behavioral, and spiritual needs, including mentoring, tutoring, hot meals, family nights, and group therapy.
We are committed to these organizations serving the community to provide more resources and opportunity for those who need it most.   We are a nation in need of unity, healing, and working towards a more inclusive and just society.  To better understand each other, please see a list of educational resources below provided to us by LAUNCH.
Chattanooga Black-Owned Businesses and Artists
Websites:
Watch:
13th (Netflix)
When They See Us (Netflix)
The Hate You Give (for rent on most VOD platforms)
Just Mercy (free to rent on iTunes in month of June)
Read:
"White Fragility: Why It's So Hard for White People to Talk about Racism" by Robin DiAngelo
"Biased: Uncovering the Hidden Prejudice That Shapes What We See, Think, and Do" by Jennifer L. Eberhardt
"Just Mercy: A Story of Justice and Redemption" by Bryan Stevenson
"The Fire Next Time" by James Baldwin
"Stamped: Racism, Antiracism, and You" by Jason Reynolds and Ibram X. Kendi
"The New Jim Crow: Mass Incarceration in the Age of Colorblindness" by Michelle Alexander
05/29/20 – Acumen is proud to support the Chattanooga Football Club Academy again this year!  Watch this video for the unveiling of the 2020-2021 uniforms.
CFCA is a great resource to families in the Chattanooga area and is dedicated to childhood development, family relationships, teamwork, and the overall potential of each child.  Acumen Wealth Advisors is also committed to Chattanooga and to supporting organizations investing in education, our children, and strengthening our community.  With CFCA and Acumen's shared values, we are excited and proud to be part of the CFCA family.  You can learn more about CFCA HERE.
05/26/20 Chattanooga, Tennessee – The Chattanooga Zoo is elated to announce that the Zoo's giraffe herd is here! The oldest bull of the herd arrived at the Zoo on Wednesday, May 20th, and the two younger bulls arrived two days later on Friday, May 22nd. The whole herd is doing well and acclimating to their new home.
Through the Association of Zoos and Aquariums' (AZA) Species Survival Plan (SSP), the Chattanooga Zoo received three male reticulated giraffes from the Freeport-McMoRan Audubon Species Survival Center in New Orleans, Louisiana. The three bulls, George, age 5 years old, Porter age 2 years old, and Hardee Star age 17 months old all lived together as a herd in New Orleans, LA.
All three giraffes were transported to Chattanooga by a professional carrier. Safely transporting a giraffe, especially across states, requires specialized equipment, planning, and expertise.  The experienced transporter worked with both facilities to ensure the safety and comfort of the animals and carefully planned the best route from New Orleans, LA to Chattanooga, TN to avoid any low clearances or hazards. The animals arrived safely and the transport went as planned.
Reticulated giraffes are a subspecies of giraffe native to the Horn of Africa. They have a relatively limited range across northern and north-eastern Kenya, with small populations in the southern regions of Somalia and Ethiopia. There are only 15,780 individuals estimated to remain in the wild and are listed as an endangered species by the IUCN Red List. Reticulated giraffes are threatened by habitat deconstruction and poaching. The Chattanooga Zoo is proud to be part of the efforts in saving this species in the wild by participating in the Giraffe SSP. The SSP is a cooperative breeding program along with many other AZA-accredited Zoos to ensure the survival of the species.
"There are no adequate words to describe what the arrival of giraffes at our zoo means," says Dardenelle Long, Chattanooga Zoo CEO & President. "This is by far the greatest achievement to date for the little petting zoo that I joined almost 35 years ago. Thanks to our unbelievably talented staff through the years, the leadership and guidance from the Friends of the Zoo Board and Founders, the support of our city and state, the generosity of our donors and volunteers, and the support and love of our entire community, we have achieved a towering feat which few had dreamed was possible."
Starting Tuesday, May 26th, the Chattanooga Zoo's giraffe herd can be viewed by the public inside the newly constructed giraffe barn or in their outdoor yard. Because of their flighty nature and that they are still settling into their new home, Zoo staff will be monitoring the giraffes closely and will make changes to our public viewing as needed.
Due to the COVID-19 pandemic and social distancing, a grand opening event will take place later in the year to celebrate the arrival of the giraffe herd and other new species to the Zoo and the Phase I opening of the new exhibit, Makazi Ya Twiga. More information about the grand opening event to come soon.
The Chattanooga Zoo invites the press to come at your leisure to get footage of our giraffes. However, we do ask that you contact us to schedule an appointment time. For appointment scheduling, please contact Hannah Hammon at hhammon@chattzoo.org or (256) 996-5788.