We had the best time at Hunter Underground /Above Ground seeing guests and the venue in a surrealist garden landscape! Thank you to everyone for their hard work and amazing creativity for an amazing time supporting the Hunter Museum of American Art.
The Rotaract Club of Chattanooga announced it has welcomed 21 new members to the organization. Rotaract is a Rotary-sponsored service club for young professionals, age 22-35, who "put service to others above self in an effort to enhance their local community."

"We are excited to announce our new member class of 2022 and welcome these future community leaders to our organization," said Austin Corcoran, director of special projects, The Company Lab (CO.LAB). "Considering the challenges of the past few years, we were encouraged by the number of nominations we received this year. We remain committed to serving the Chattanooga community and providing opportunities for our city's young professionals to network and give back in ways big and small."

2022 New Member Class

Josiah Abney (Project Return)
Presley Abney (Bridge Public Affairs)
Jared Adams (Waller Lansden Dortch & Davis, LLP)
Shawnice Beard (BCBST)
Matt Donaldson (Pendleton Square Trust Company)
John Eady (Signal Energy)
Ronald Elliott (City of Chattanooga)
Jon Finlay (Steam Logistics)
Madyson Foster Smith (Chattanooga Football Club)
Jake Johnson (CHI Memorial Foundation)
Michael Jones (Luther-Anderson, PLLP)
Chloe Kennedy (Luther-Anderson PLLP)
Matt Kerr (Keel Point)
Barrett Kibble (SVN | Second Story Real Estate Management)
JaQuar McMickle (Infinityco LLC)
Nick Nester (Chamblis, Bahner & Stophel, P.C.)
Mary Pike (Ronald McDonald House Charities of Greater Chattanooga)
Greg Reabold (Raymond James)
Katie Sanchez (Acumen Wealth Advisors)
Stephanie Savage (Miller & Martin PLLC)
Kim Smith (City of Chattanooga)

2022 Board of Directors:
President: Austin Corcoran (The Company Lab)
Vice President & Service Co-Chair: Cassidy Barnett (CBI)
Secretary: Margaret Morgan (Pendleton Square Trust Company)
Treasurer: Justin Whitaker (Regions Bank)
Communications Chair: Micah Johnson (Bridge Public Affairs)
Service Co-Chair: Lauren Schuman (Kenco)
Social Chair: Michael Allen (Shaw Sports Turf)
Program Co-Chair: Reid Belew (U.S. Xpress)
Program Co-Chair: Davis McDougal (Synthetic Turf Resources)
At-Large: David Clark (RSS Insurance)
Immediate Past President: Matt Wayne (Copeland, Stair, Kingma & Lovell, LLP)
Our team with Rotaract Chattanooga enjoyed working on this sunny Saturday to help families at the Chambliss Center for Children by mulching playgrounds, trimming hedges, and cleaning outdoor toys and playground equipment!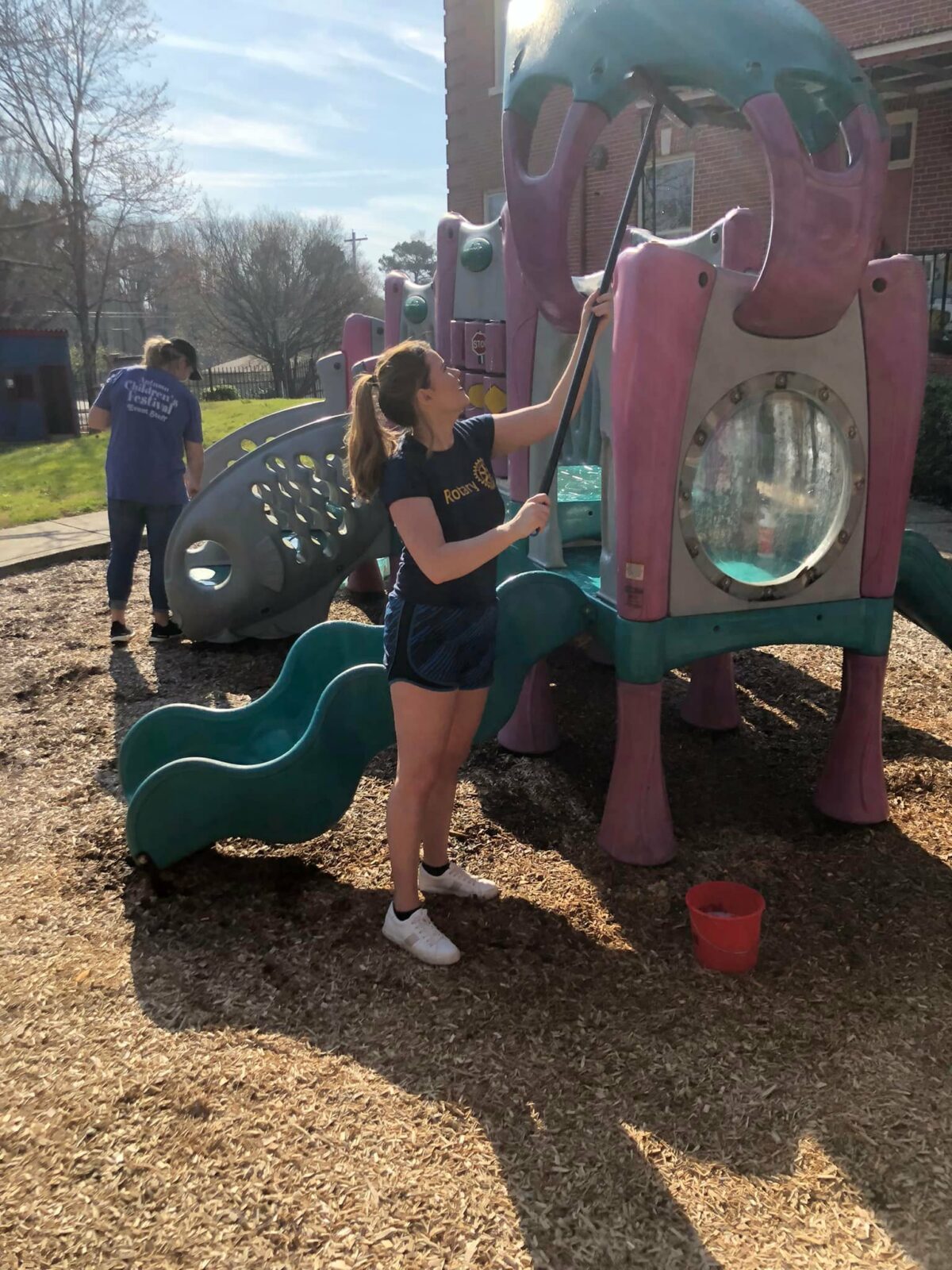 We were honored to meet some exceptional students at the University of Tennessee at Chattanooga's Scholarship Luncheon. Now in its third year, the Acumen Wealth Advisors Scholarship in Business was established to help support students throughout their college years. We believe in the power of education and its ability to transform lives and strengthen communities. Education is the key and the solution for our future.
Read more about the UTC Scholarship Luncheon.
Today is dedicated to celebrating the life and legacy of Dr. King and to encourage all Americans to volunteer to improve their communities.
It was a beautiful night celebrating the opening of "Power, Passion & Pose: Photographs by Ken Browar and Deborah Ory." The husband-and-wife team has spent years documenting celebrity ballet dancers. We got to meet the artists and learn about their inspiration and creative process firsthand! Acumen is proud to be the presenting sponsor of this stunning exhibit all summer long.
Acumen is proud to be the presenting sponsor of this exhibit now until September 6, 2021. We hope you come visit the exhibit! Learn more here:
http://www.huntermuseum.org/exhibition/power-passion-and-pose-photographs-by-ken-browar-and-deborah-ory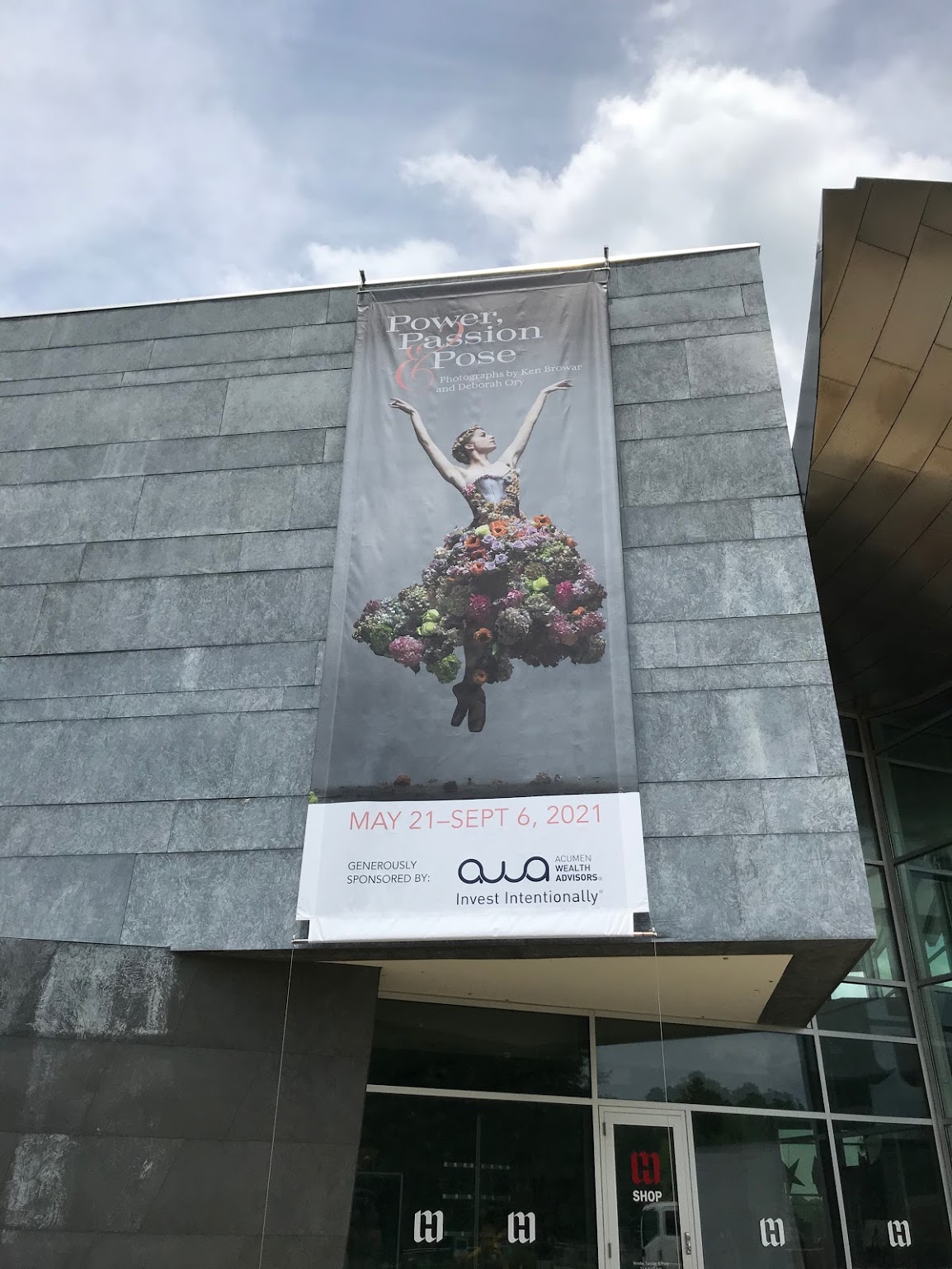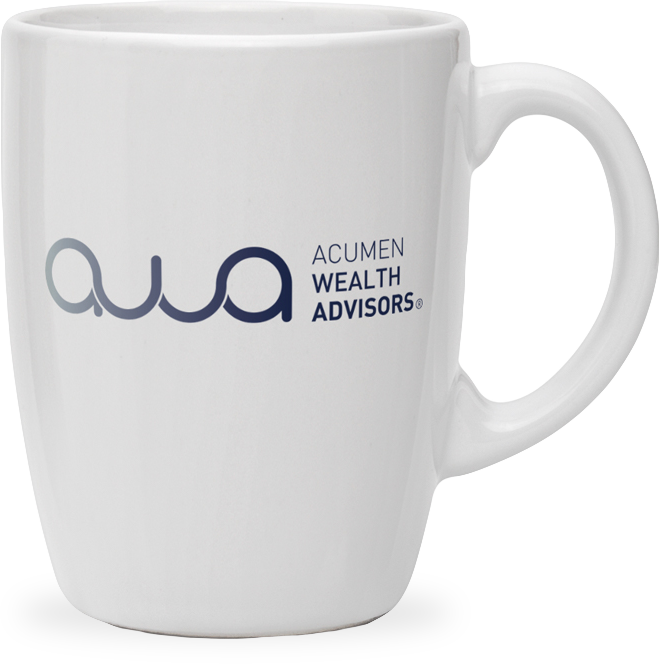 Schedule a Meeting
Our mission is to help you and your family Invest Intentionally®.
Contact us today to start your journey.
Start your journey
It was a fantastic night visiting with old friends and seeing the animals at Spirits in the Wild! The food and spirits were delicious! The event was completely sold out and almost all of the animal art was sold to raise money to support the zoo. Thanks to all who came out and supported! We enjoyed having so many Acumen teammates and friends celebrate our amazing Chattanooga Zoo!!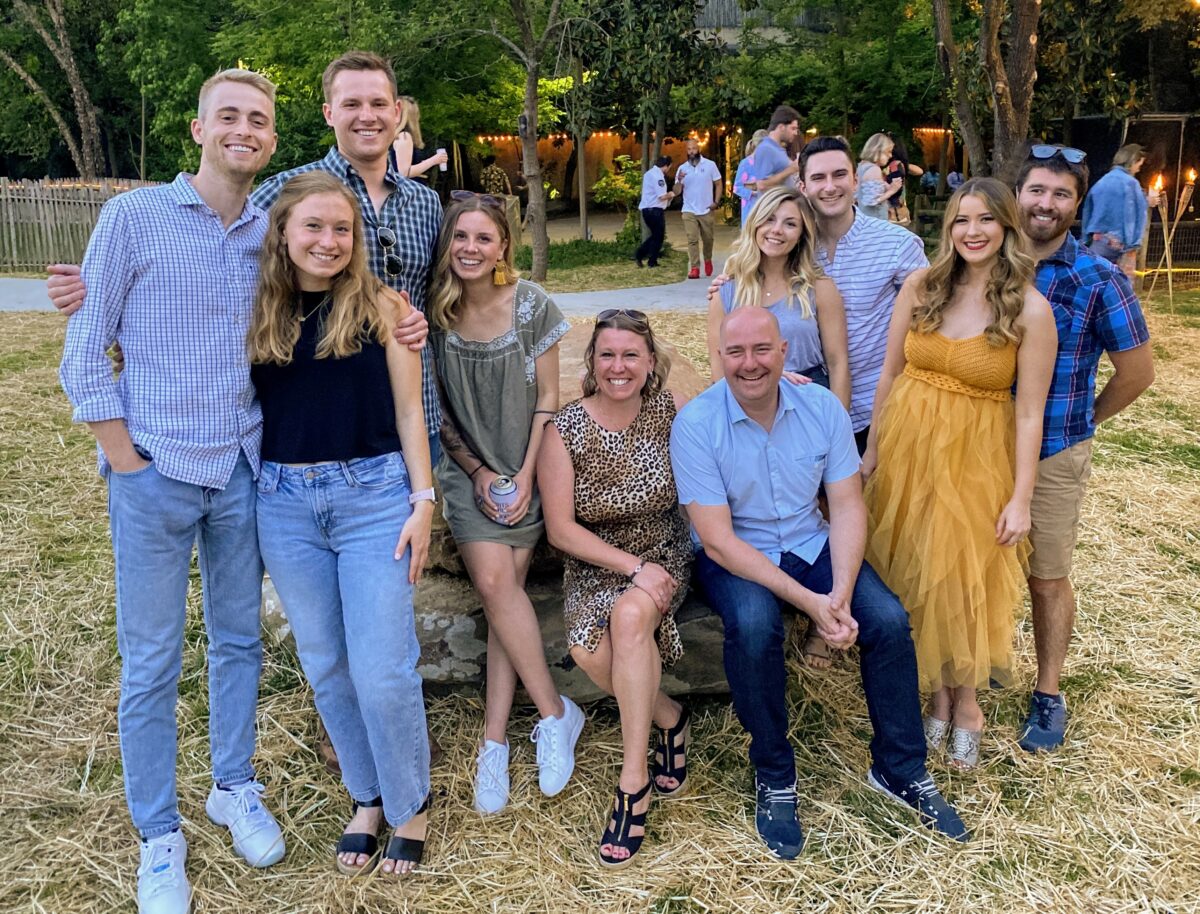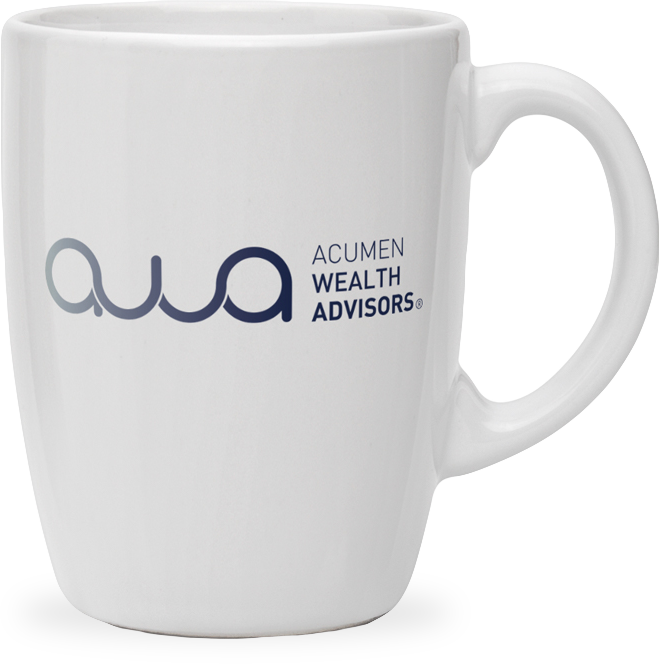 Schedule a Meeting
Our mission is to help you and your family Invest Intentionally®.
Contact us today to start your journey.
Start your journey
It was a beautiful today for a golf tournament and Acumen was proud to be a sponsor for the 6th Annual Paul A. McDaniel Boulé Scholarship Golf Classic. Our own Grant Allen even won the contest for the "straightest drive"!!
Proceeds from this annual event help provide financial assistance to 4 deserving male high school seniors in Hamilton County, as they matriculate into college. Because of Covid 19, no tournament was held in 2020; however, because of the generosity of many individuals and organizations who have partnered with them in this endeavor, they were still able to award scholarships.
Reverend Paul A. McDaniel has been a pillar of the community for greater than half a century, serving in a host of capacities. These include pastoring Second Missionary Baptist Church since 1966, a position from which he recently retired; serving as the longest tenured Chairman of the Hamilton County Commission; founder and Board Chairman of Chattanooga's first faith-based minority owned Federal Credit Union and founder and Chairman of Unity Group, just to name a few. He has also been the recipient of a host of awards, including the Whitney M. Young, Jr. award and having a building named in his honor.
Reverend McDaniel is also one of the charter members of the local chapter of Sigma Pi Phi (Boulé) Fraternity, Gamma Pi, for whom the scholarship is named. Sigma Pi Phi is the oldest African American Fraternity, established May 15, 1904. All of its members are college graduates who have excelled in their fields of endeavor. The primary focus of the fraternity is "providing inspiration, motivation and scholarships, as well as long term relationships and professional development to the next generation of African American leaders".
To date over $100,000 in scholarships has been awarded. Scholarship recipients have attended and graduated from institutions such as: Columbia University, University of Pennsylvania, Cornell University, Morehouse College, University of Tennessee (Chattanooga and Knoxville) and UAB.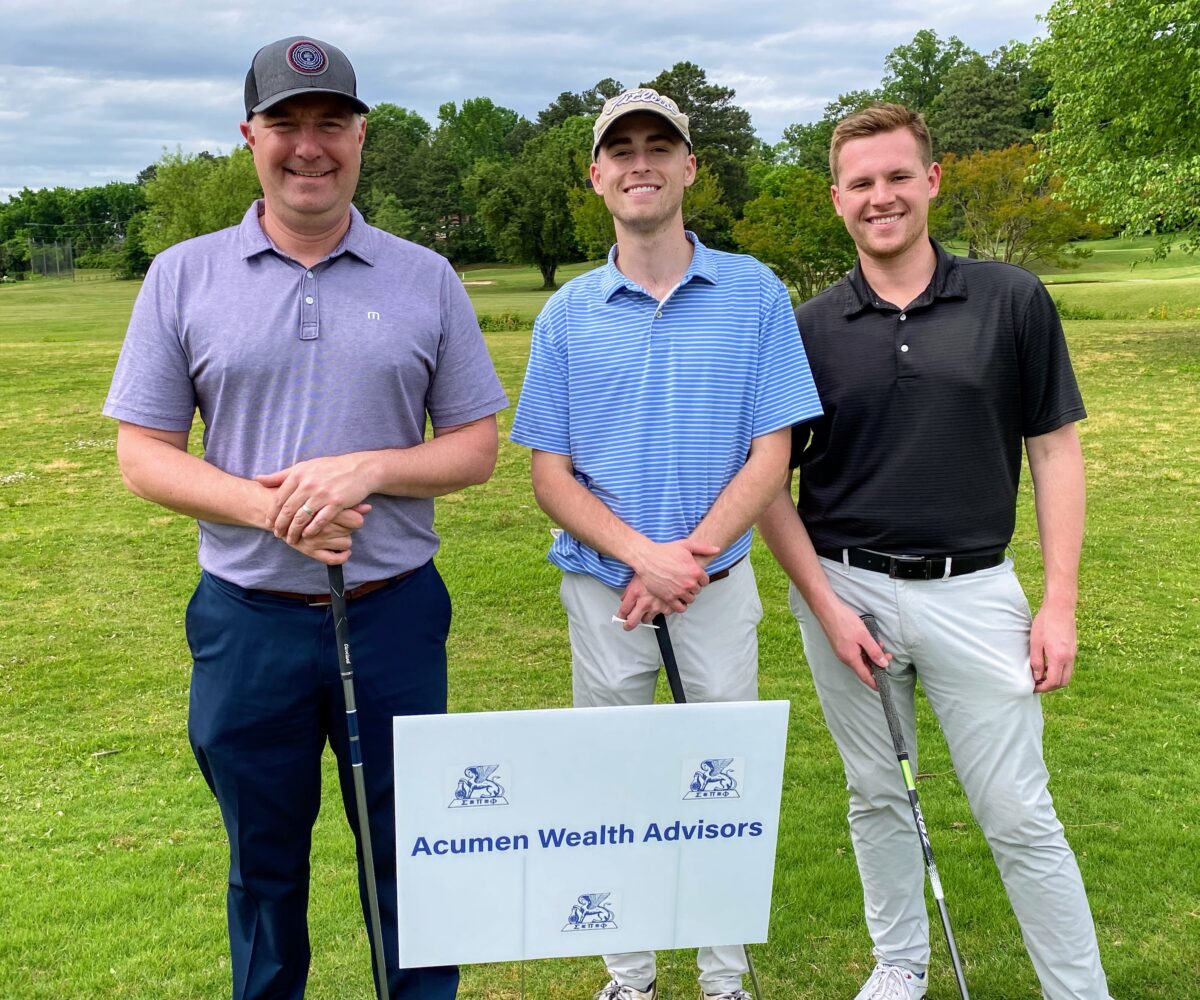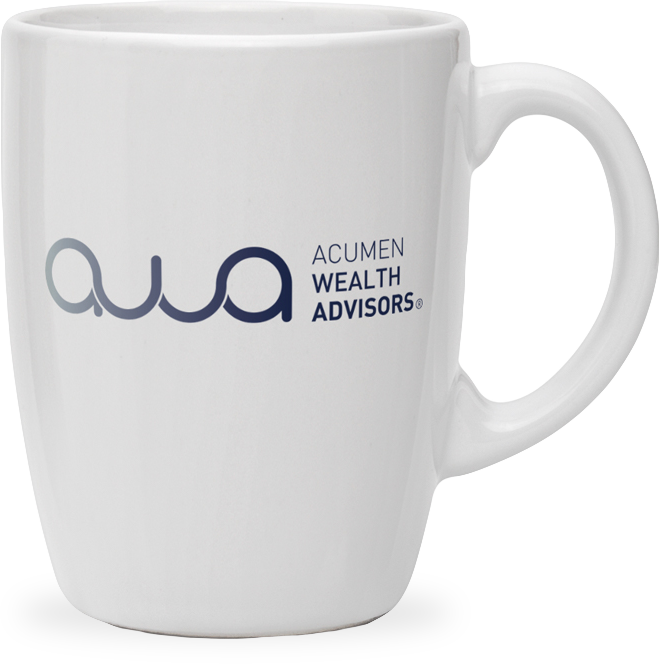 Schedule a Meeting
Our mission is to help you and your family Invest Intentionally®.
Contact us today to start your journey.
Start your journey
Hamilton County Schools is excited to introduce its newly established nonprofit partner organization, the Hamilton County Schools Foundation, that will harness additional resources for public schools in Hamilton County. The added resources will bring exciting new learning opportunities for students and help propel Hamilton County Schools to the top as a leader in education in Tennessee.
"The Hamilton County community is a tremendous partner with our school district in preparing our children for success and played a key role in the district becoming the fastest improving in Tennessee," said Dr. Bryan Johnson, superintendent of Hamilton County Schools. "The Hamilton County Schools Foundation will provide a means for even more meaningful work as we come together to move our children and community forward toward a brighter future to become one of the best school districts in the state."
The Hamilton County Schools Foundation will secure added financial resources to support improvements for our children's education that go above and beyond the school district budget. The foundation's mission is to support educational opportunities and excellence for All students through the effective mobilization of resources, relationships, and innovation.
"Our schools and district have been recognized nationally for expanding opportunities for our students," said Jill Levine, chief of Innovation and Choice. "We are excited to be able to reach even more students with innovation as we raise funds to support this work."
A Board of Directors comprised of leaders from the community and representatives from the leadership team of Hamilton County Schools will lead the Hamilton County Schools Foundation. The organization will be an extension of the school district working to help reach goals for children and graduates outlined in the district's strategic plan Future Ready 2023.
"The district has experienced a tremendous amount of progress over the last three years," said Keith Fogleman, chair of the Hamilton County Schools Foundation Board of Directors. "The district approved the strategic plan, and students and teachers led HCS to become a level 5 district for academic improvement. The school system also had a 'best in class response' to the COVID-19 pandemic and many more accomplishments. Our next step is to ensure all of our HCS students have access to learning opportunities that allow them to achieve excellence and prepare for a successful future."
The foundation's priorities this year align with the district's strategic plan and include future-ready STEAM (Science, Technology, Engineering, Arts, and Math) and Innovation programs. The foundation will accelerate student achievement with early literacy support, mobile learning labs, and recognition for great teachers and leaders across Hamilton County Schools. The HCS Foundation will also support broader, community partnership initiatives such as HCS EdConnect powered by EPB and Virtual Learning Centers in the community.
The HCS Foundation is currently seeking Founding Donors to establish the organization's fund. The foundation's goal is to raise $250,000 for our schools by the end of 2020. We are thrilled to announce that we have already raised over $150,000 for Hamilton County Schools through the generous support of these Founding Donors.
Leader in Education – (Gift of $10,000 or higher)
Amazon
Dr. Dane and Sheila Boyington, Thinking Media
Bridge Public Affairs
Kelly Subaru
Pinnacle Financial Partners
SunTrust now Trust Bank
Tennessee Valley Authority
UNUM
Urban Story Ventures
Valedictorian – (Gift of $5,000 or higher)
Community Foundation of Greater Chattanooga
First Horizon
The Honors Course
The Johnson Group
Neuhoff Taylor Architects PC
If you would like to become a Founding Donor, make a donation of $5 or more at www.hcde.org/community/hcsfoundation. Every gift helps us get closer to our goal of opportunity and excellence for all children!
We believe that EVERY child deserves amazing opportunities to learn and prepare for the future. With community support, we can increase our public schools' resources over the long term by developing a robust public-private partnership to provide our children with incredible opportunities and our community with the highest quality public schools. Together, we will achieve our goal of excellence and opportunity for ALL!
Photo: (Left to Right) Hamilton County Schools' students Chase Drake, Caroline Au, and Jourdyn Drake with Founding Donor checks from community partners.
Acumen Wealth Advisors, LLC® is proud to announce the Chattanooga Chamber of Commerce recognized the firm as the Small Business of the Year for 2020 for businesses between 1-20 employees. Congratulations to all the other winners and finalists!
Postponed from its original date in April due to COVID-19, the Chattanooga Chamber hosted its Chamber Awards virtually on September 17th to honor this year's winners. Small Business Award finalists and recipients were selected by an independent volunteer committee of local business leaders convened by the Chamber.
"On behalf of our team, we are honored to receive the Small Business of the Year Award. It means so much to be recognized for our hard work and dedication through the years," said Arie Veltenaar, Client Relations, Acumen Wealth Advisors. "We love our community and believe Chattanooga is the best place to live and grow a business."
Everyone at Acumen is driven by their desire to make an impact in our client's lives. We are incredibly grateful for the trust they have placed in us. A big thank you to everyone who voted and participated with the Chattanooga Chamber to make this award possible.
Learn more about the Chamber award recipients HERE.
To learn more about how Acumen can help you Invest Intentionally®, please contact us.